Turners & Liam Lawson Sponsorship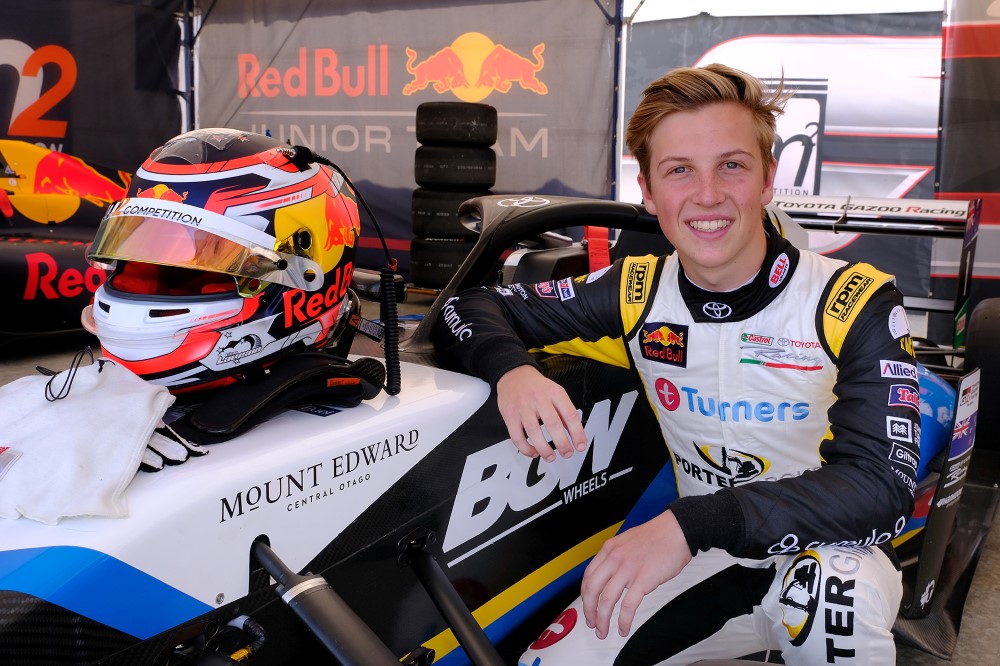 Photo credit: Geoff Ridder. COPYRIGHT FREE IMAGE: (1) Shutter Media.co.nz) (2) Emilee Jane Photography) (3) Red Bull Content Pool
Turners are proud to be sponsoring Kiwi driver Liam Lawson in 2023
From the moment he drove a race kart at the age of 6, Liam has had a burning desire to race single-seater cars at the highest level, Formula 1. Turners got on board with Liam in 2018 when he was just 16 and needed support to get to Europe and the German (ADAC) F4 competition.


A Red Bull Junior driver since he signed a multi-year driver contract on his 17th birthday, Liam has progressed with backing from the global energy drink company through EFO, Formula 3, Formula 2, and now he is competing in the
2023 Super Formula Championship with Team Mugen.
"Supporting Liam has always made sense for the company – but it wasn't just that. We really do believe in him and his dream to be a F1 driver. Right from the start the team here related strongly to Liam's down to earth style. But we also recognised in him a similar drive to succeed. Liam is a very approachable, nice guy. But if you talk to him you'll soon realise that he is very focused on his goal and determined to do the hard work to get there. We're proud to be supporting a young kiwi in one of the most fiercely competitive arenas on the planet. And we will continue to believe in him and his dream"
– Greg Hedgepeth: CEO at Turners Auto Retail.


"I'm very grateful to have an iconic New Zealand company like Turners supporting me. Although I'm too young to remember Scott (Dixon) racing in Turners colours I've seen his posters about. I feel like I'm in very good company!"
– Liam Lawson



Events:
2023

Liam Lawson has achieved his dream of being a F1 Driver
Turners has been supporting Liam on his quest since 2018 when he was just 16 and began racing F4 in Europe. It's been a privilege to be a part of this journey over the past 5 years. We've watched him go from strength to strength and succeed at every level and competition that he has been involved in. Congratulations Liam – you are an outstanding New Zealander and we're proud to have helped you achieve your dream.
2022

As Liam slowly achieves his goals, Turners also continued with sponsoring Liam on his quest to become an F1 Driver. Liam managed to complete the F2 season with a double podium and took the third position in the Formula 2 championship.
2020

Liam has remained in the Turners sponsorship family for his 2020 return to F3 and last years' Formula 2 debut.


2019

In 2019 Turners continued support for Liam's dual championship campaign in Europe when he raced both European Formula Open and FIA F3. Returning home for summer, Turners again were joint title sponsor for the TRS campaign, Liam finishing as vice champion.



2018

The Turners Automotive Group became the title sponsor when Liam first ventured to Europe to race in Formula 4 with Netherlands based Van Amersfoort Racing in 2018. At the end of that year, Turners continued support as a joint title sponsor for Liam's debut in the Toyota Racing series (TRS), winning on debut and going on to become NZ Grand Prix winner and TRS Champion.