Turners & Liam Lawson Sponsorship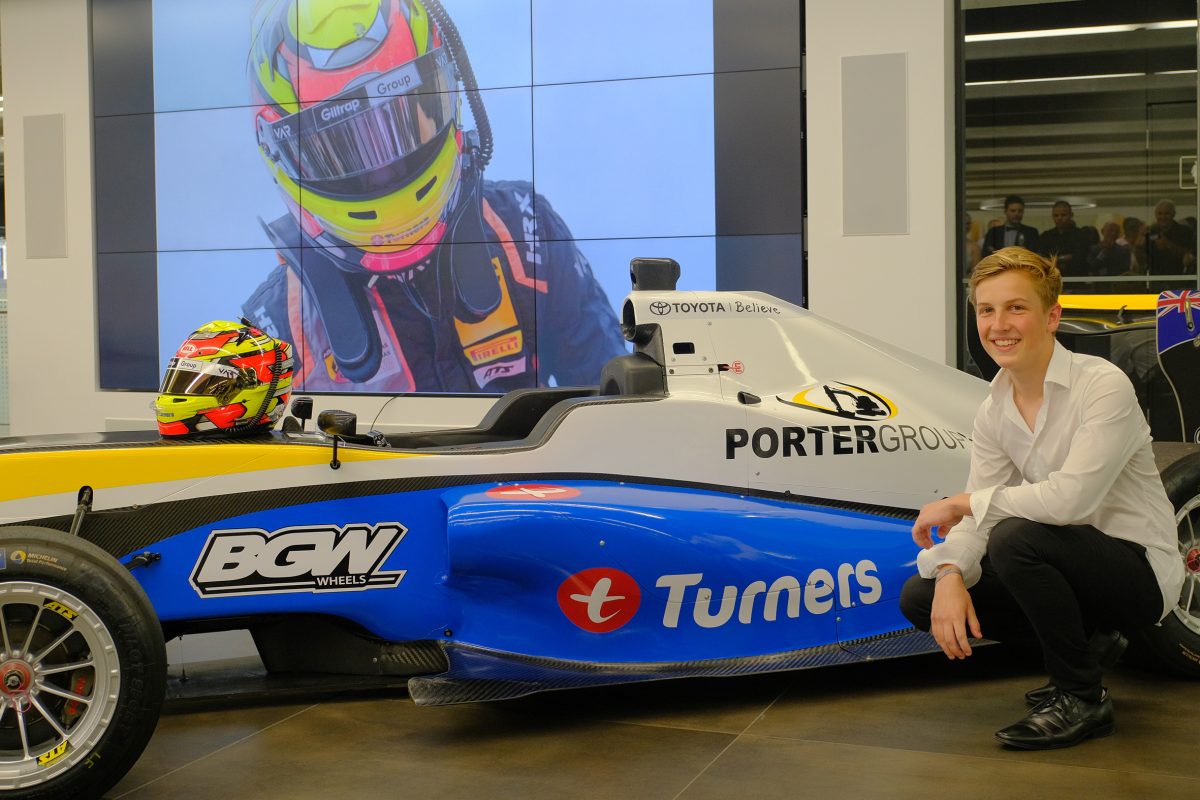 Photo credit: Geoff Ridder
Turners are proud to be sponsoring young Kiwi driver Liam Lawson in 2019 and in 2020.
New Zealand teenage motor racing champion Liam Lawson has raced in the all-new FIA F3 championship, featuring at 8 rounds of Formula 1 in Europe last season.
Lawson, who recently signed for the Red Bull Junior Team to contest Formula European Masters (FEM) with Motopark from Germany, will also drive for the Dutch team MP Motorsport in the brand new Formula 3 series.
Lawson has been named as the Red Bull driver in the MP squad alongside local Richard Verschoor and young Finnish driver Simo Laaksonen. Both of his teammates have previous GP3 experience, the car replaced this year by the new halo-fitted version, and now called FIA F3.
Calendar 2019 - FEM & FIA F3:
04-05 May, FEM Hockenheim, Germany
10-11 May, FIA F3 Barcelona, Spain
17-18 May, FEM Zolder, Belgium
07-08 June, FEM Misano, Italy
21-22 June, FIA F3 Paul Ricard, France
28-29 June, FIA F3 Red Bull Ring, Austria
05-06 July, FEM Norisring, Germany
12-13 July, FIA F3 Silverstone, UK
19-10 July, FEM Assen. Netherlands
02-03 August, FIA F3 Hungaroring, Hungary
09-10 August, FEM Brands Hatch, UK
23-24 August, FEM Lausitzring, Germany
30-31 August, FIA F3 Spa, Belgium
06-07 September, FIA F3 Monza, Italy
13-14 September, FEM Nurburgring, Germany
27-28 September, FIA F3 Sochi, Russia
04-05 October, FEM Hockenheim, Germany
You can check out Liam's website here http://liamlawson.nz/
Follow Liam on his Facebook page for regular updates, https://www.facebook.com/LiamLawson30/
Follow Liam on Twitter for regular updates, https://twitter.com/LiamLawson30
"I'm very grateful to have an iconic New Zealand company like Turners supporting me. Although I'm too young to remember Scott (Dixon) racing in Turners colours I've seen his posters about. I feel like I'm in very good company!"
Check out this video of Liam's testing in a Formula 3 car at the Rodin Cars FZED facility in North Canterbury here.
He was interviewed on TV One news in October, you can view this video here.