Lawson hungry for more in Hungary - 2nd August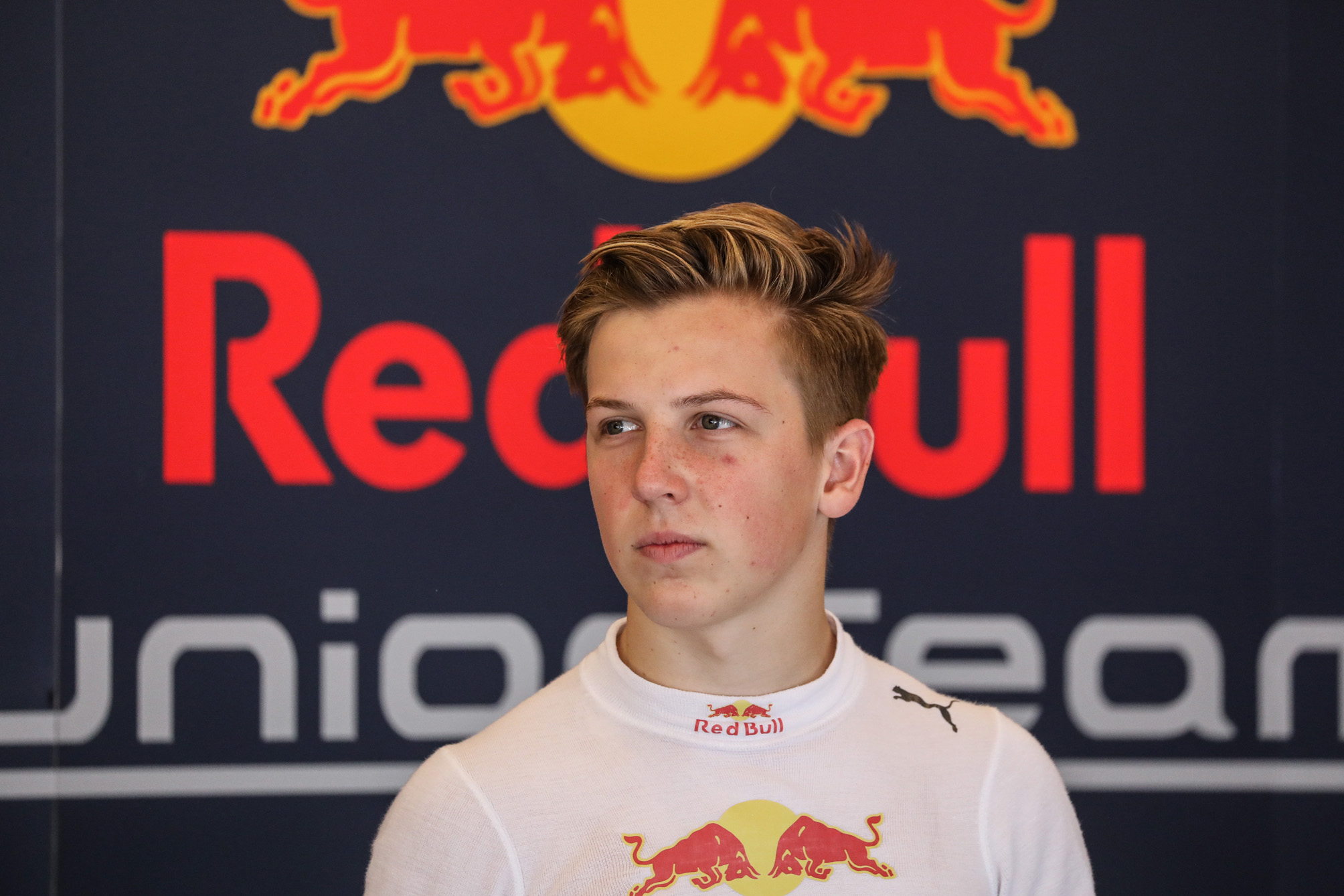 Red Bull Junior driver Liam Lawson is hoping to capitalize on his team's improved form to bag further top-ten finishes at the Hungarian Grand Prix meeting this weekend.
The 17-year-old scored his maiden podium at Silverstone last time out in FIA F3, along with an 8th placing, he delivered his Dutch-based MP Motorsport team with their best result so far this season.
While he returns to the Hungaroring four weeks after competing there and finishing on the podium in European Formula Open (EFO), Lawson doesn't see that as any big advantage.
"The cars [FIA F3] are so different to drive that apart from being fresh with the track there's nothing really that will give me any advantage over the others. Most of them raced here last year," said Lawson.
With record temperatures across Europe this summer, the heat in Hungary will also play a big part in success on the track.
"It's a really good circuit. I like it, it's a challenge. Especially in this heat, it is a physical track so that is also a factor."
With eight races down and eight to go, Lawson is confident of an improved second half to the season in his Porter Group/Turner and Giltrap Group supported #4 Red Bull car.
"There are still a lot of things we need to improve on. The outright speed of the car is still not quite there and reducing the tyre degradation in the races is something we continue to work on."
"I know it's not just up to the engineers, it is up to me to adapt as well."
With two rounds of EFO clashing with FIA F3, Red Bull has decided to keep Lawson in the F1 feeder class so he will miss four EFO races, including the next round which clashes with FIA F3 at Monza, Italy at the beginning of September.
"I'm happy to stay with this car because there is still I lot I need to learn, particularly with tyre management, which is going to be critical in the future," he added.
Heading into the Hungaroring round Lawson has spent more time in the Red Bull simulator to prepare.
"We're very lucky to have this facility to work in. It's pretty much as close as you can get to being in the car and we're able to do practice qualifying and simulated races which helps when we have so little time in the car at each round before actual qualifying and racing."
Drivers get just 45-minutes of free practice time at each race weekend and with no testing permitted during the season, Lawson is playing catch-up on experience to those who've raced in the old GP 3 category, which FIA F3 replaced, and in the older F3 cars. Lawson was also offered a stand-in drive in Japanese Formula 3 last weekend to replace an injured driver but was unable to consider that offer as he was preparing for this round in Hungary.
Lawson's racing campaign in Europe is proudly supported by the Porter Group, Turners, and Giltrap Group