Both Kiwis finish Top Four - 18th April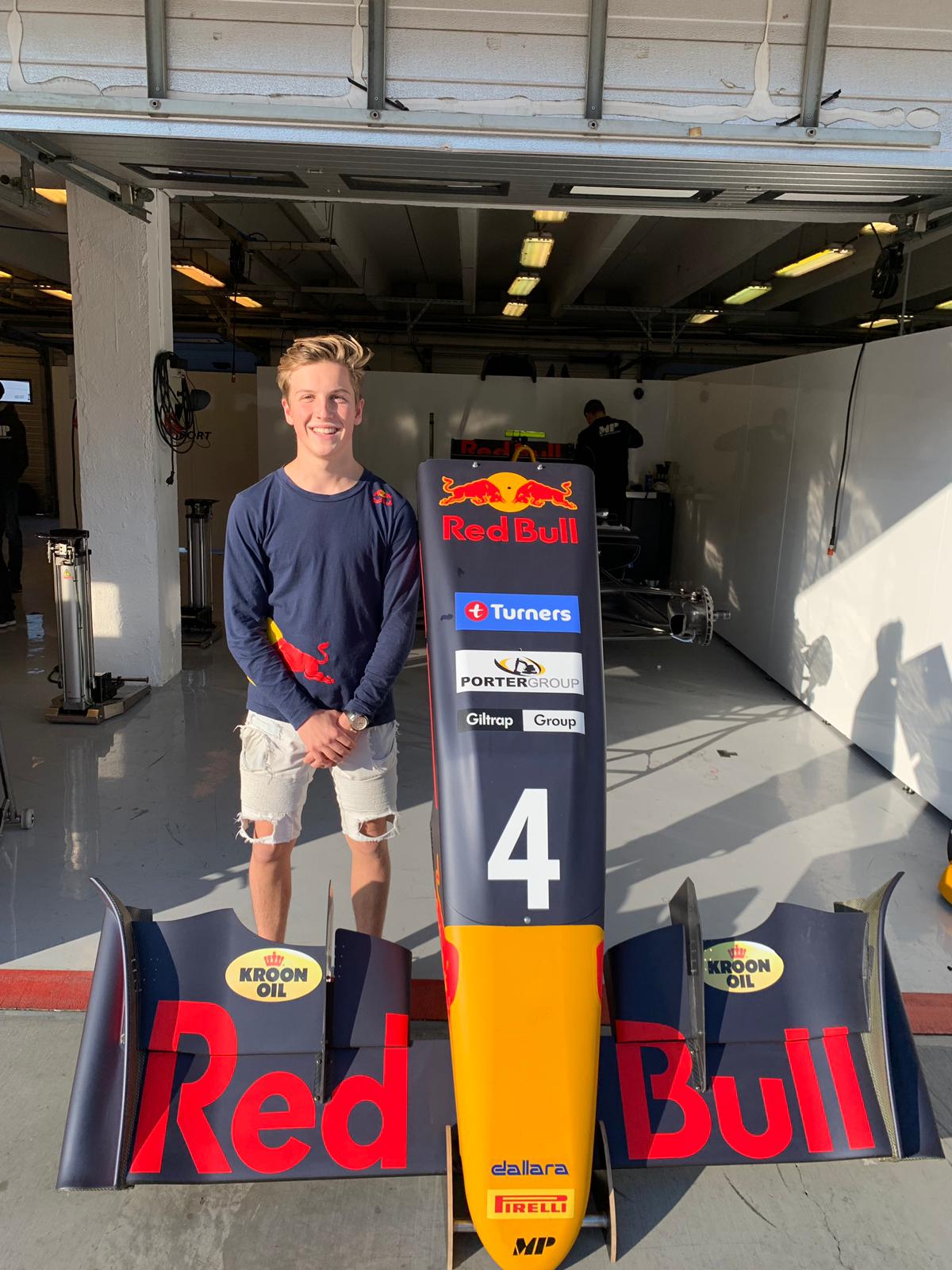 Both Kiwis finish Top Four at the first day of FIA F3 testing at Budapest.
Liam Lawson and Marcus Armstrong put on the strongest showing over the closing minutes of afternoon testing at Hungaroring. They shuffled around the top four order before Armstrong went quickest and Lawson dropped to fourth as time ran out.
With less than five minutes on the clock, the Prema pairing of Armstrong and Jehan Daruvala shot to the top of the timesheets, Leonardo Pulcini (Hitech Grand Prix) then took third and that relegated Lawson to fourth, the best of the MP Motorsport drivers.
Lawson's late result came after a difficult morning session for the Red Bull Junior driver who only managed the 20th best time. A broken radiator to his car left him short of laps on a circuit that is completely new to the young Kiwi champion.
"It's a very busy circuit and it took me up until my last run to get comfortable with the track, and I'm still learning," said Lawson, 17, the least experienced of the top drivers at Hungaroring and the youngest in the series.
A 30 car field also makes it difficult to get a clean lap in and Lawson said his quickest time came on his fourth push lap when the car's tyres were beyond best.
"I never got a single clean lap in the morning session so we need to focus on getting one lap pace. The race pace looks strong but it's been a tough day to get everything right."
Lawson drove two race runs over the day, and will do two more on the last day to gain more experience of driving these new FIA F3 cars in race conditions.
"The car feels good, quite decent but they're a disaster when you're behind someone else. I'm really glad we have DRS to use, There's two zones at this track, the front straight is good but the other area is only for 2-seconds."
There are two more sessions tonight NZ time that will wrap up the limited six days of testing before the first race weekend at Barcelona in three weeks.
Lawson's racing campaign in Europe is proudly supported by the Porter Group, Turners, and Giltrap Group.
Morning session: Top 10
1. Leonardo Pulcini (Hitech Grand Prix) 1:31.564
2. Robert Shwartzman (Prema Racing) 1:31.733
3. Niko Kari (Trident) 1:31.799
4. Juri Vips (Hitech Grand Prix)
5. Raoul Hyman (Sauber Junior Team by Charouz) 1:32.132
6. Artem Petrov (Jenzer Motorsport) 1:32.150
7. Richard Verschoor (MP Motorsport) 1:32.157
8. Sebastian Fernandez (Campos Racing) 1:32.207
9. Marcus Armstrong (Prema Racing) 1:32.241
10. Jake Hughes (HWA Racelab) 1:32.245
20. Liam Lawson (MP Motorsport) 1:32.643
Afternoon session: Top 10
1. Marcus Armstrong (Prema) 1:31.411
2. Jehan Daruvala (Prema) 1:31.857
3. Leonardo Pulcini (Hitech Grand Prix) 1:32.054
4. Liam Lawson (MP Motorsport) 1:32.069
5. Ye Yifei (Hitech Grand Prix) 1:32.162
6. Sebastian Fernandez (Campos Racing) 1:32.204
7. Logan Sargeant (Carlin Buzz Racing) 1:32.246
8. David Beckmann (ART Grand Prix) 1:32.268
9. Yuki Tsunoda (Jenzer Motorsport) 1:32.275
10. Richard Verschoor (MP Motorsport) 1:32.301