Lawson's final fling in Euroformula Open at Monza - 10th October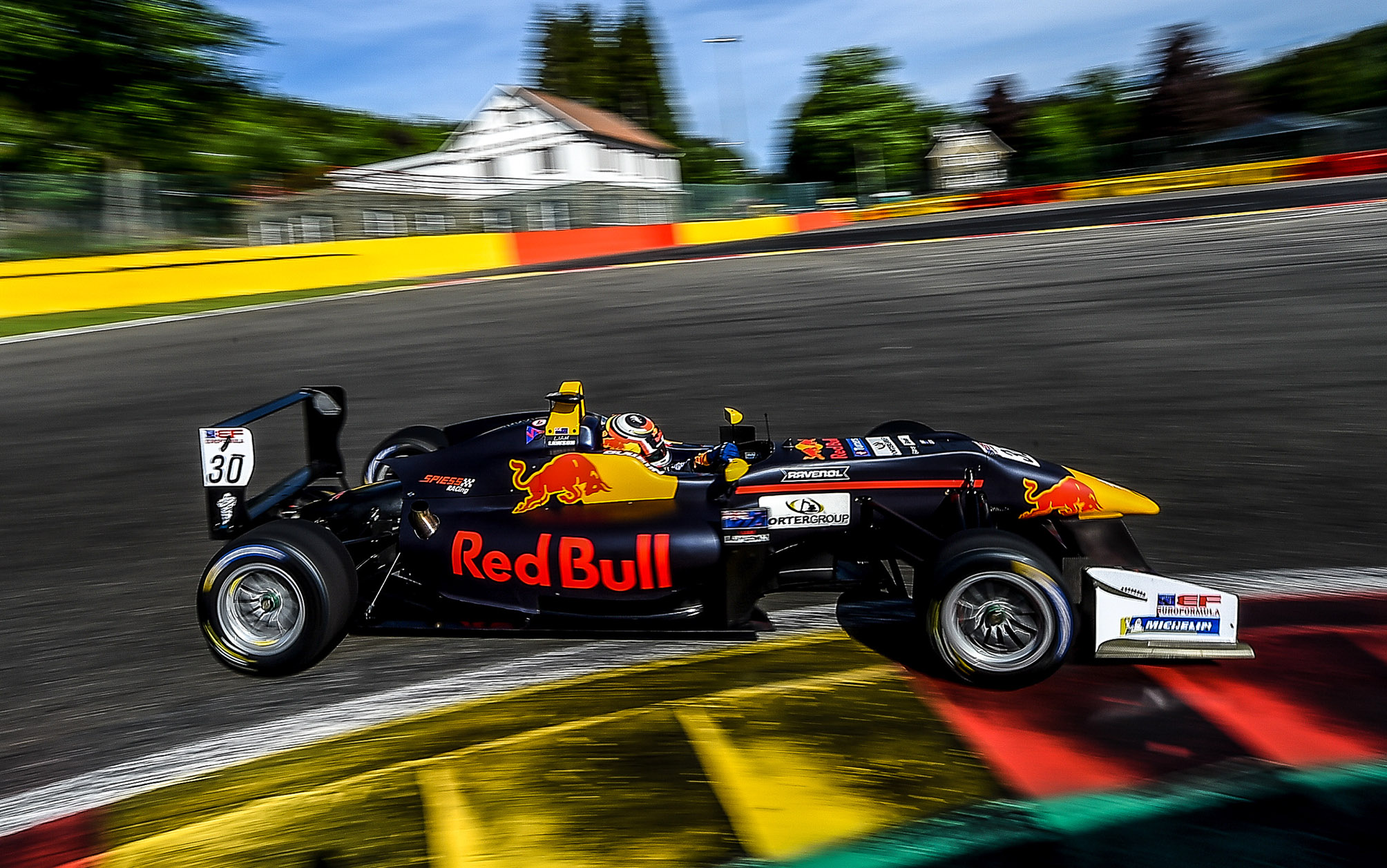 Liam Lawson's European campaign comes to a close this weekend with the final round of Euroformula Open at the Italian circuit of Monza and the 17-year-old Kiwi driver is hoping to finish runner-up in the championship even though he has missed two rounds during the season.
The Red Bull Junior driver is sad to be having his last drive in a Formula 3 car that has now become obsolete in favour of the new halo equipped cars.
"It's really sad to be driving this car for the last time, it's such a good car," said Lawson.
Success in this style of F3 car has been the benchmark over the years that has launched the careers of all the current F1 drivers, and being a much lighter and more nimble car, is a favourite of all the drivers who've driven it.
"I am so glad I got to do a season in this car, it's the best. I can't thank Red Bull and Motopark enough for giving me the opportunity to experience this car."
Lawson led the early rounds of the EFO championship but after missing four races due to a clash with his FIA F3 calendar, his best hope is to finish second to teammate Marino Sato, who was declared champion at the penultimate round in Barcelona.
It was at Barcelona that Lawson put in the drive of his EFO season to date, when he took victory in a wet race after starting from eighth place. That result rocketed him back into contention for second place in the series.
Currently Lawson is 12-points adrift of young Austrian driver Lukas Dunner and is hoping he can give his Motopark team a 1-2 finish in the final season of this car.
"It's going to be nice to not have to worry so much about tyre life which is so critical in FIA F3. The Euroformula cars use a different tyre and they last a lot longer. It should be good racing at Monza, low downforce and there's a few places to pass."
Monza was also the scene of Lawson's best FIA F3 result, finishing second, one place higher than the podium he took at Silverstone during the British Grand Prix.
The EFO has two races at Monza and the grid for each is set by individual qualifying sessions, with no reverse grids as used in FIA F3.
Between the two campaigns, Lawson will have raced at 17 rounds this season between his two teams, German based Motopark and Dutch team MP Motorsport.
Lawson returns home to New Zealand from Monza. His racing campaign in Europe has been proudly supported by the Porter Group, Turners, and Giltrap Group.