Bargain Buy – Honda Honey
Sep 22, 2014
Loading...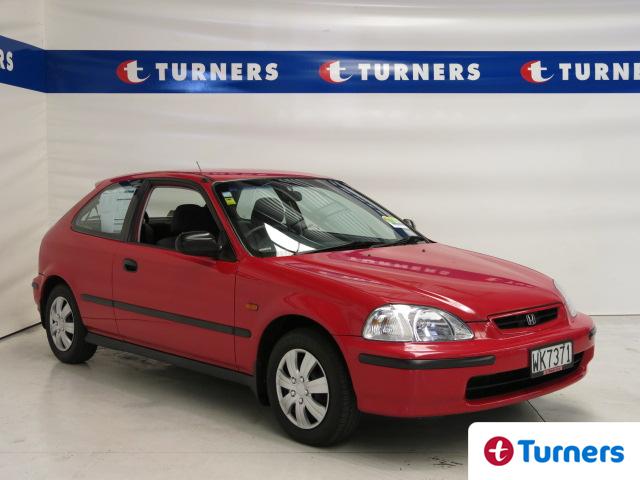 Bargain Buy – Honda Honey
Here's one for the buyer with limited funds. Summer's not far away and with summer comes holidays and trips away and if you're a student you are often faced with either having no car or a cheap car that is so terrible it can quickly become an expensive burden. But if you look hard enough you can often find something sweet amongst the sour. This 1997 Honda Civic could be your summer saviour.
It may be 17 years old, have no airbags, no stability control, no ABS and no air conditioning but 1997 was a simpler time before such technology was considered important in NZ. What you do get is a one owner car that was sold new in NZ and has been serviced by Honda all the way. It has an old school manual gearbox, a mere 173,000kms on the clock and the cambelt was changed only 40,000kms ago. And the price is old school too. The auction estimate of just $1000 – $2000 makes it a near perfect first car.
But what's up with the lack of air conditioning and airbags? After all, Japanese imports of the same model all had them. Well kids, back in the nineties many cars sold in NZ didn't have A/C or airbags – it was considered a luxury that NZers were too tough to be bothered with. Back then the All Blacks didn't celebrate after scoring a try in case it was seen as a sign of weakness. NZ car drivers were the same with air conditioning and airbags. And it suited the manufacturers who saved a fortune by not fitting them. 17 years later we love our air conditioning and appreciate our airbags…and the All Blacks like a good man-hug after scoring a try, too.
The auction is this Thursday (25/9) at our Wellington car dealer.
Leave a Comment
Please login to comment