Lazy Last Respects?
Sep 19, 2014
Loading...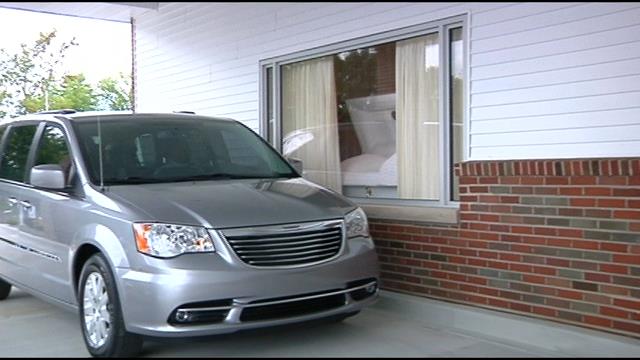 Lazy Last Respects?
It can be upsetting enough to lose a loved one without the thought of having to get out of your car, walk all the way inside a funeral home and have to stand and stare at their dead body. It may be that you're in the middle of lunch or listening to a particularly good song on the car radio or just plain tired. After all, you know your loved one wouldn't have wanted to cause you any inconvenience. Well help is at hand if you're lucky enough to live in Saginaw, Michigan.
Drive Thru fast food was the greatest invention since the burger and surely drive thru gyms are just around the corner, so it seemed like a logical step to have drive thru body viewing so mourners can pay their last respects to a deceased friend or family member from the air conditioned comfort of their car. The Paradise Funeral Chapel has done just that and installed a drive thru window at its facility in Michigan. Mourners just drive up to the window, the curtains open, they take a squiz, maybe sign the guestbook – which automatically comes out to the car – then drive home in time to catch Wheel of Fortune.
To be fair, funeral home president Ivan E. Phillips says the window was installed particularly to help those that either won't enter a funeral home, or can't. Many mourners are elderly and entering life's final departure lounge can be a little too sobering and, in some case, physically difficult.
As ground breaking as this idea is, it is rumoured that Apple is already working on an online rival. Called iFuneral, the Cloud based funeral solution will be launched alongside the iPhone 7 next year with customers getting exclusive viewing of the funeral of a well known Irish rock band.
Leave a Comment
Please login to comment