Spring is Here
Sep 1, 2014
Loading...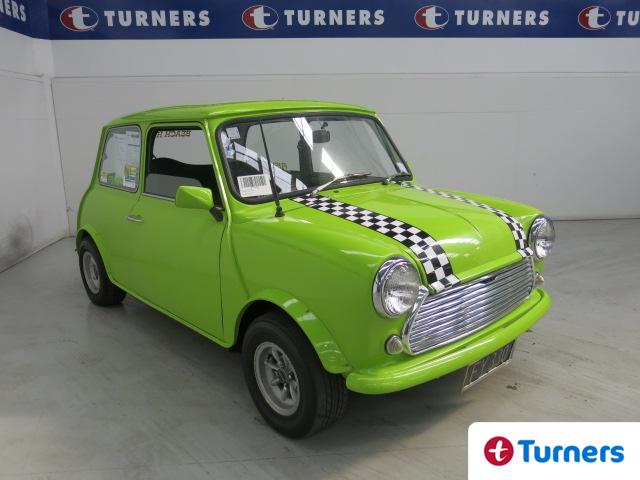 Spring is Here
It may not feel like it but today is officially the first day of spring; a time of rejuvenation, of returning warmth, longer days, longer grass and bright green Minis. If ever there was a car that embodied the change of season from cold and dark to warm and fresh then this used car has to be it.
It's safe to say that the motor industry of 1971 hadn't yet embraced lime green as an official colour so, of course, the colour of this Mini is not original. The classic Minilite style wheels, wing mirror, aerial, chequered racing stripes and sports steering wheel aren't original either but they look just about right on this classic NZ assembled Mini. The twin sports exhaust peeking out from under the rear bumper suggest the original 850cc engine may just be packing a bit more punch than it did when it first rolled off the showroom floor and there are two Cobra racing seats waiting to be installed, hinting that it may be a bit faster than it was in 1971.
More than anything, though, this used Mini is a 'feel good' Mini, a spring Mini, a Mini that will be seen and a Mini that will make people smile. And it's a Mini that you can buy at auction thisWednesday at Turners Cars Tauranga. Go on, make everyone's day.
Leave a Comment
Please login to comment