Formula One in its DNA - 18th February, 2019
Feb 18, 2019
Loading...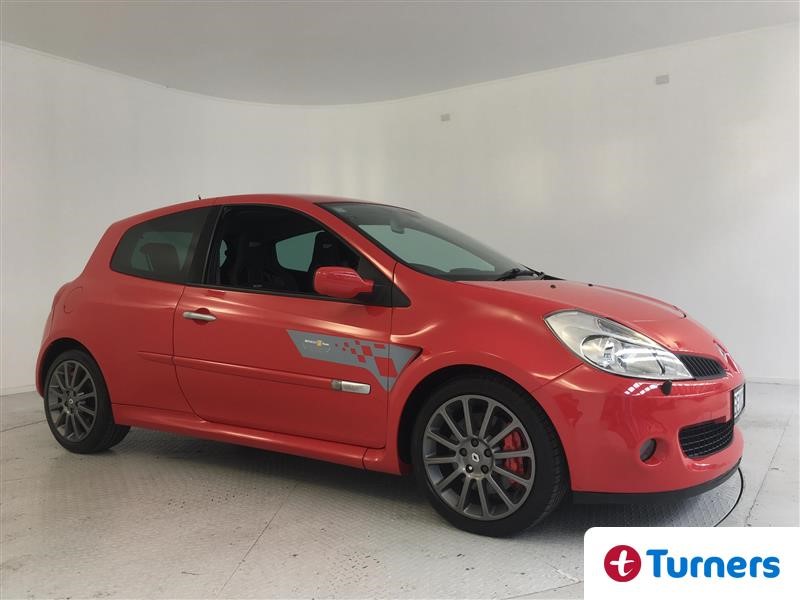 Before you right it off as "just a Renault" there's something you need to consider. In 2006 Fernando Alonso won the F1 world championship in a Renault, who also won the constructors title. It was also the year Renault's sporting division released the Clio 197. Renault Sport was on fire and this used car is a 194hp beast for chump change.
Renault has made some greatest hot hatches starting with the brilliant Renault 5 GT Turbo on to the fantastic Williams Clio and various iterations of the Clio and Megane Sport RS models. These cars are not built in the same Renault factory as the standard models. They are in a special facility in Dieppe that is dedicated to building sports and racing cars. As a result this Clio Sport shares very little beyond the body shell with the standard model.
The Renault Sport Clio is wider than the standard car, has cooling ducts in the front wings, bespoke aluminium suspension components and high performance Brembo brakes. And all this is needed due to the 2L engine pumping out 194hp through a close ratio 6 speed manual gearbox that will take you from a standstill to 100kph in 6.9 seconds. It's really quick and very sharp.
It's also very cheap. This 2007 Clio Sport has an auction guide of $6500-$7500. Compare that to a 2007 Honda Civic Type R that will cost you at least double that and you get an idea of just what a bargain this Clio is.
One thing's for certain, if you drive this French rocket you'll be impressed. More details here.

Leave a Comment
Please login to comment