Only in New Zealand
Feb 13, 2019
New Zealand's car history of designing and mass manufacturing cars is brief to say the least. There was the Trekka and, well, that was it really. However, we did once have a rich history of assembling cars, and some pretty important ones at that. We built up VW Beetles, Fiat 500s (or Bambina in NZ only), Minis, Corollas, even Vespas, and many, many more.
From New Zealand's local assembly industry sprang some very cool NZ only specials. Sure we get some NZ special models now but they mostly consist of different wheels and a few stickers. Back in the day some of the NZ specials were truly special. We'll take a look at just a few.
DatSSSun 1200 SSS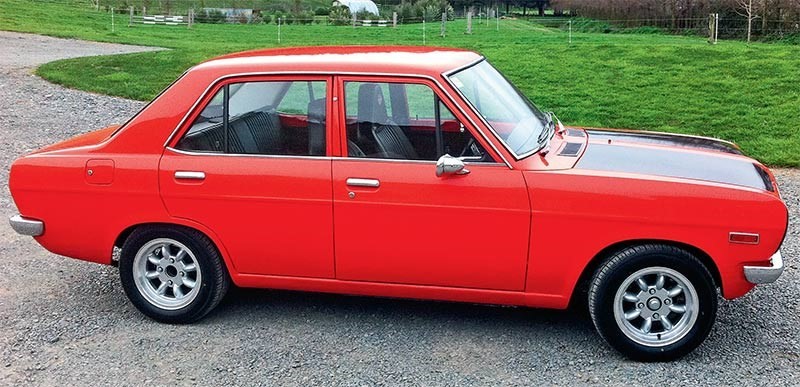 The Datsun 1200 sedan was a popular model in early 70s NZ. It was reliable and easy to drive but it wasn't fast and it wasn't sporty. That was until Datsun NZ came up with the idea of entering a modified version of the car into the prestigious Benson & Hedges 500 endurance race held annually at Pukekohe. To be eligible the rules stated that 200 had to be built for public sale and they had to be identical to the cars being raced. The Datsun 1200 SSS was fitted with twin Dellorto carburettors, extractors, a worked cam and, of course, special wheels and stripes.
The Datsun 1200 SSS was quick in its day. With its 21 extra horsepower it could lap Pukekohe a whopping 7 seconds faster than the standard car. It won its class in the B&H 500 and would become a very successful race car for years to come. Only 800 were built so they are very rare and pretty valuable today. Greg Murphy owns the one pictured.
The Road Legal Racing Fiat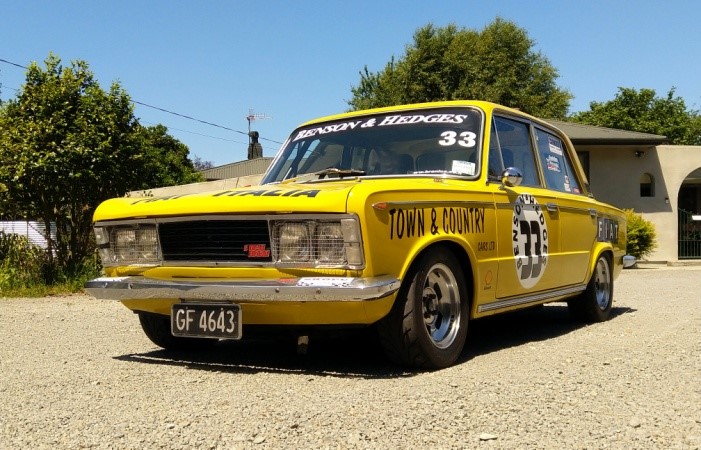 At the same time Datsun NZ was building the SSS for the B&H 500, Torino Motors (the NZ Fiat assemblers) decided they were going to have a crack at the top class in the same race. That class was dominated by the Aussie Chrysler Chargers with their big powerful engines but Torino thought they could squeeze some extra horses from the Fiat's 1600cc motor and fit it with a bigger fuel tank resulting in less pit-stops. It was a bold plan that ultimately failed but they did finish 3rd, 4th and 5th, behind the Chargers.
The 125T did hold the distinction of being the fastest 4 cylinder saloon ever marketed in NZ at the time so this was no light makeover. The 125T took the standard 125 from 90hp to 125hp with 20% more torque. It had big carburettors, worked head and cams, a loud, straight through exhaust, lowered suspension and a coat of bright yellow paint.
The 125T courted controversy though. The rules stated 200 needed to be built for public sale and Torino only ever made around 85. The "official" excuse was Fiat Italy putting a stop to the unauthorised program but it may have had something to do with the limited market for a road going racing Fiat in early 70s NZ. Needless to say they are extremely rare today.
The World's Fastest Commodore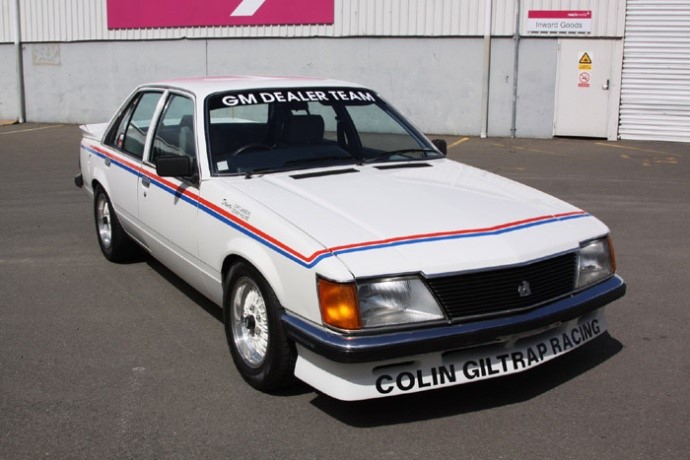 It may seem odd but in 1982 the world's fastest Commodore (an Aussie car remember) was only available in New Zealand.
Back in the early days of the Commodore, when they were being assembled in the Upper Hutt suburb of Trentham, General Motors NZ assembled a crack team of engineers led by the great Peter Brock to build 30 special VH SS Commodores for the NZ market. What they ended up creating was the fastest Commodore on the market anywhere, including Australia.
It was primarily a marketing exercise to raise the profile of the new model so it was priced very competitively at just over $30k. This was a decent chunk of cash in 1982 but what you got was New Zealand's fastest road going car and a dead-set future classic.
Amon to That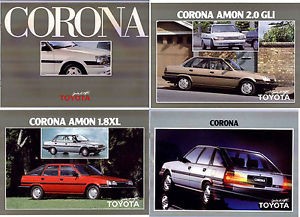 Chris Amon was one of this country's greatest racing drivers. He raced extensively in Formula One, including for Ferrari, and won the Le Mans 24 hour with Bruce Mclaren in a Ford GT40. The boy from Bulls also knew his way around the technical bits.
In the 1980s, when Jeremy Clarkson was still just an annoying school boy, Amon co-hosted a NZ motoring show called the Motor Show. It was on this show that Amon criticised the Toyota Corolla's handling on prime time TV to a national audience; surely a nightmare for Toyota. But rather than get defensive Toyota invited Amon to help them improve the Corolla. It's fair to say that Amon's involvement in the development of the 1984 Corolla contributed to the ongoing success of one of the world's favourite cars and a long and productive relationship ensued.
To recognise Amon's help Toyota put his name on the 1986 Amon Corona, a New Zealand only special that while not quite as special as some of the other cars mentioned here, is a symbol of his amazing work transforming the reliable Corolla, and 8th biggest seller in NZ, into a car that handled and rode superbly and became NZ's No.1 seller.
There are many other examples of NZ specials. What's your favourite?
Leave a Comment
Please login to comment