Subaru's Wacky Wedge - 25th September, 2018
Sep 25, 2018
Loading...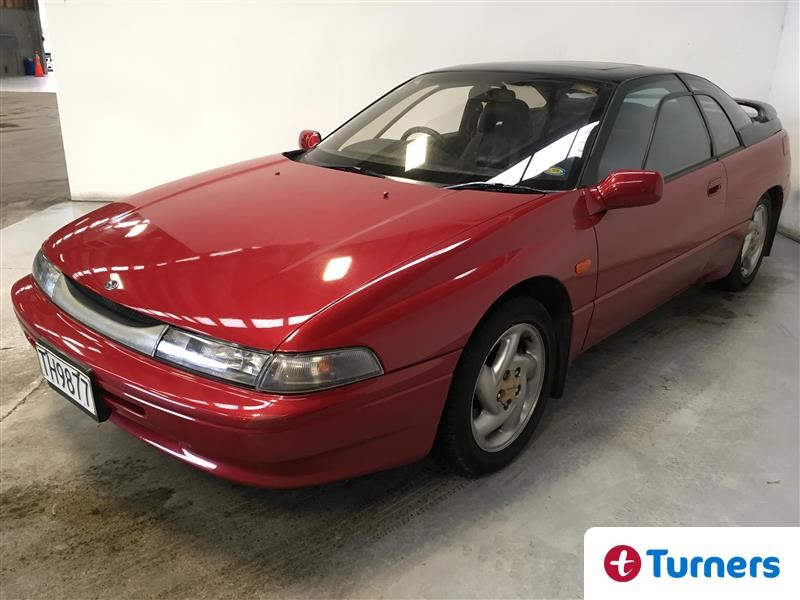 It was a sales flop in its day - maybe it was before its time, maybe after its time – and that means not many rolled off the assembly line. In fact only 7000 right hand drive SVXs were built and the tiniest handful were sold new in NZ. So it's rare but does this mean Subaru's luxury wedge will one day be desirable? Well as punts go, this one might be worth taking.
The SVX was Subaru's first attempt at a luxury tourer and they didn't hold back on the flamboyant, if risky, design elements. The SVX was designed by Italian design guru Giorgetto Giugiaro, a man with a clear love of the wedge design when you study his credits (De Lorean, BMW M1, Lotus Esprit, Alfa Brera). It was shown as a concept car in 1989 and Subaru made the brave (and rare) decision to put the concept into production. The slippery design of the SVX results in low drag, and combined with the 3.3L flat six boxer engine and four wheel drive it was pretty swift. But the SVX's coolest and most polarising feature is its aircraft style canopy with 2 piece 'windows within windows' design, something only to be found on a Lamborghini at the time.
What killed the SVX in the early 90s were its combination of futuristic, but at the same time oddly dated, looks, and its bonkers price tag of around $80k. You could get some serious Euro goodness for that sort of cash in 1992 meaning a slightly crazy Subaru was never going to fly out of showrooms. And it's not as if Subaru were making a big profit at that absurd price tag. In fact they were losing $3k per car.
Will the SVX become a future classic, a misunderstood masterpiece that suddenly makes sense? Or will it be forgotten, consigned to history as a brave but silly misstep? Well with a buy now of just $5560 for this very tidy NZ new example it might worth the gamble. And even if it comes to nothing you will have owned an oddball talking point that nearly nobody else has. That's cheap exclusivity, right there.
More details here.

Leave a Comment
Please login to comment