Incredible Impala - 11th September, 2018
Sep 11, 2018
Loading...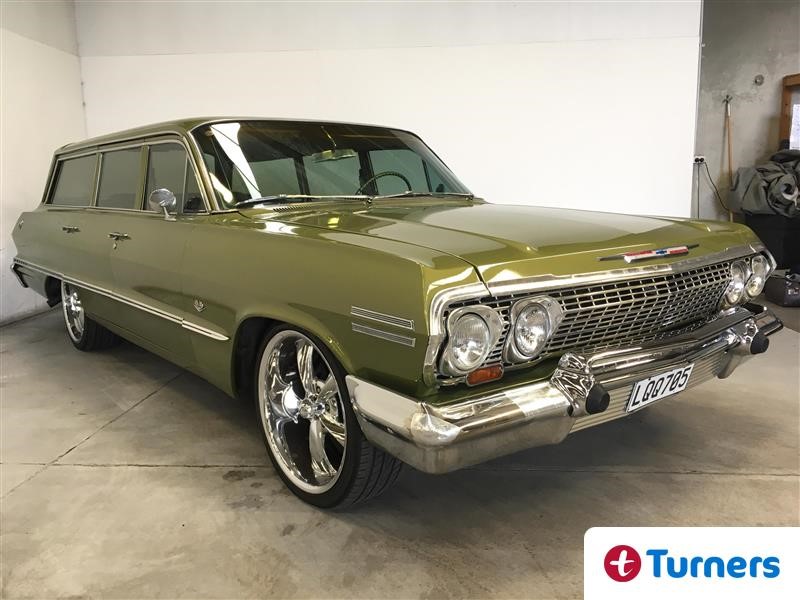 With spring upon us the time for finishing, or indeed starting, that "winter project" may have passed. But with a summer of car shows such as Beach Hop to look forward to maybe life's too short for completing that project anyway. Maybe, rather than spending $60k on that restoration project you should maybe just spend $50k on one that's already done. Like this one.
Anyone who's properly restored a car will know that unless you can do the majority of the work yourself the cost to get it to a high standard is eye wateringly high. And then there's the progress which can be best described as glacial, or stalled if the endless classifieds for half finished projects is anything to go by. So with that in mind does it not make perfect sense to buy something that is finished and the cost known?
This 1963 Chevrolet Impala has had a ton of cash and time lavished on it including panel and paint, electric windows and seats and a quality sound system whilst keeping much of its original looks and appeal. You can always change a few things you don't like (I'm wondering whether those big wheels with rubber band tyres have aged well) and personalise it to your liking without spending a fortune.
Are you going to turn up to the summer car shows in your work Hyundai Santa Fe wishing you could be part of the action? Are you ever going to get started on that HQ Holden in the shed, the one with more rust than the Titanic? Will you still be asking yourself these questions in ten years? Maybe it's time to act.
This gorgeous Impala wagon is available to buy now at Turners Tauranga. More details here.

Leave a Comment
Please login to comment