Quick Quattro - 26th February, 2018
Feb 26, 2018
Loading...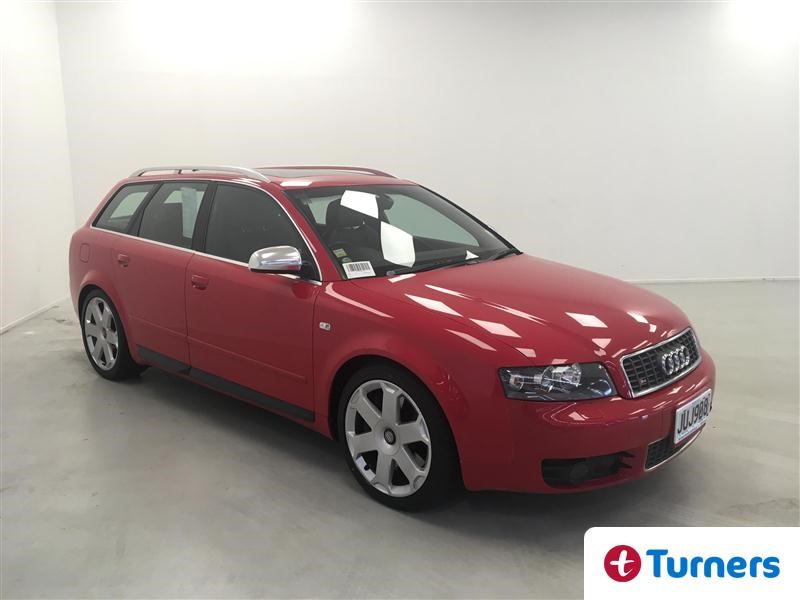 Stuck in the wilderness of not yet classic and not really modern this 2003 B6 Audi S4 Avant still cuts a handsome figure and sports an attractive price tag. It goes like stink, too.
Sitting just behind the thunderous RS4 Avant in the Audi range sits the S4. It has the same V8 but a bit less power. Of course less power is a relative thing as the S4 still pumps out a thumping 339hp making it a very swift wagon. In fact this model S4 didn't have to compete with the RS4 as Audi never produced a B6 model RS4 for some reason. So in 2003 the S4 was the fast wagon of the Audi range and if you wanted one you had to part with around $120k.
So the S4 wasn't cheap in 2003 but it did deliver some excellent performance and being a bit less hardcore than the RS4 meant it delivered on comfort, too. The Quattro all wheel drive system gave it excellent handling on the twisty stuff and the horsepower gave it some serious straight line speed. The suspension was firm but not race-car hard and the sound coming from the high revving V8 is still to die for today.
Because of its age you can now buy this S4 for a fraction of its new price and you still get a great looking car that's quicker than most contemporary wagons. And this car has travelled very low kms for its age which is more than just a bonus. High mileage S4s are expensive to maintain so the lower mileage the better.
It may one day be a desirable classic so get in now before everybody wants one. More details here.

Leave a Comment
Please login to comment