A Big Van for the Big Jobs - 6th March, 2018
Mar 6, 2018
Loading...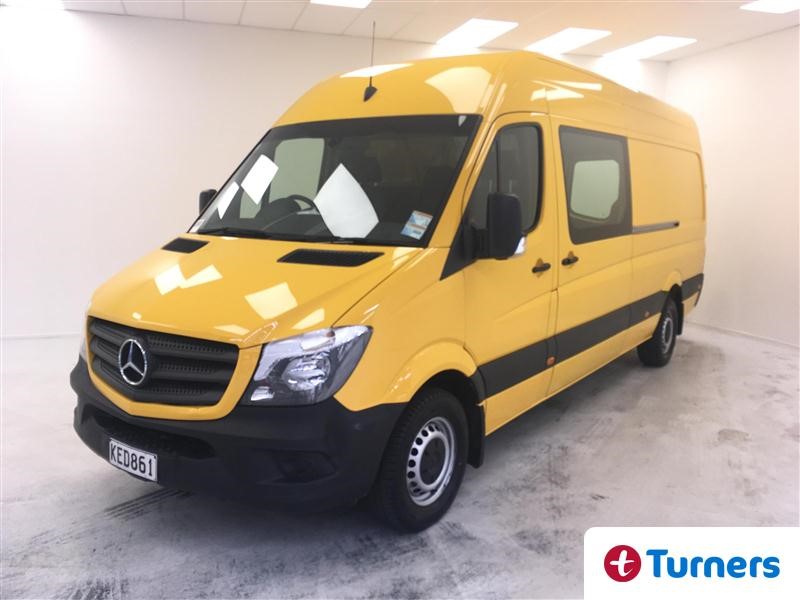 If you need a big van then the Mercedes Sprinter 313 with high roof and long wheel base is hard to beat. But that size and the three pointed star don't come cheap. However, this one offers potential savings in the thousands of dollars. Read on...
A new Mercedes Sprinter of this configuration will knock you back the thick end of 76 grand. What you get are some pretty impressive dimensions and a driving experience that leaves most bog standard vans feeling pretty inadequate. The space in the back is big enough for a compact game of cricket and when you get behind the wheel and it feels more like a car to drive. The 2.1L turbocharged diesel engine is powerful and torquey and the 7 speed automatic transmission is super smooth and flexible. These vans are easy to drive and very comfortable.
If you are used to a van that has no bells or whistles then you won't know you're alive in the big Merc. You get a reversing camera, Bluetooth stereo, climate control, traction control, electronic stability control and loads more.
This 2016 van has travelled just 5000kms, is basically like new and comes with the balance of its new car warranty. But rather than costing $76k it has an auction guide of $50900 - $52000. That's a saving nearly as big as the van. More details here.

Leave a Comment
Please login to comment