Call it a Come Back - 17th August, 2018
Aug 17, 2018
Loading...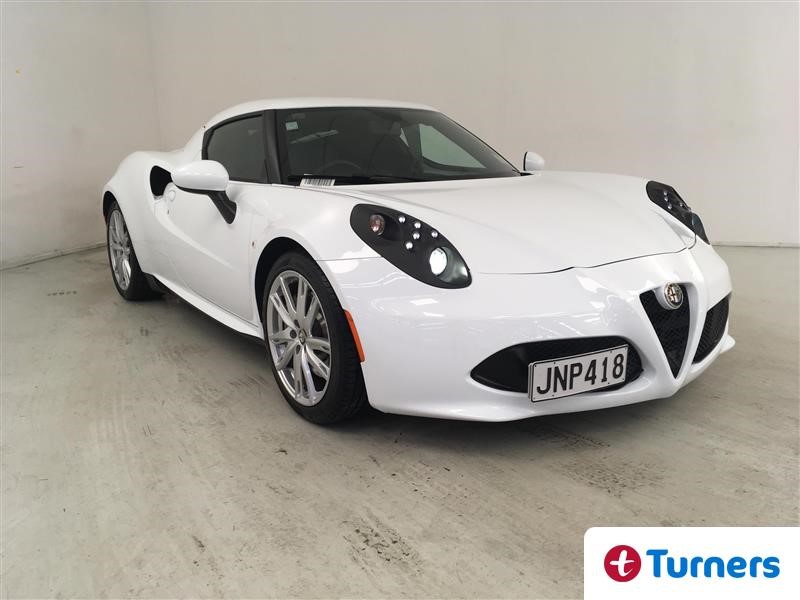 Alfa Romeo once gave us cars like the stunning 33 Stradale and were part of the motoring elite but over the years and regular management changes they lost their way. Sure there have been some decent cars but there has been some average and terrible ones, too. So the 4C Coupe is a welcome sight, and what a sight it is. Alfa brought back some of their swagger with the 4C and you can own this one.
51 years ago this month Alfa Romeo launched the 33 Stradale, a car so beautiful it still makes car lovers go weak at the knees at the very mention of it. It was more than a pretty face, too, with its tiny two litre, high revving V8 engine and performance figures that look impressive today and positively devastating in 1967. Those were the days.
But now those days are back with the Alfa Romeo 4C Coupe, a car that gives more than a nod to the 33 Stradale. Like the 33 the 4C has a small engine, albeit 4 cylinders, is lightweight, fast and utterly gorgeous. The turbocharged 1747cc engine may not sound like the stuff of Supercars but when plonked into a car that weighs about the same as a Roman sandal it's more than enough to turn up the fun factor to extreme. It's all carbon fibre and aluminium meaning that while the engine pumps out a fairly modest 237bhp it can sprint to 100kph in under 4.5 seconds and will keep going to 260kph.
This NZ new, 1 owner, 2016 example showing just 7500kms is a serious bit of kit and it comes with a serious price tag of $104,990. However, for that money you get Supercar performance, Supercar fun and Supercar looks but with family hatchback fuel consumption. And what Supercar can you buy for this money? It's half the price of the cheapest 911 and a quarter of the price of a Ferrari California and its better looking than both.
Buy it now at Turners Penrose. More details here.

Leave a Comment
Please login to comment