Beautiful Bogans - 7th August, 2018
Aug 7, 2018
Loading...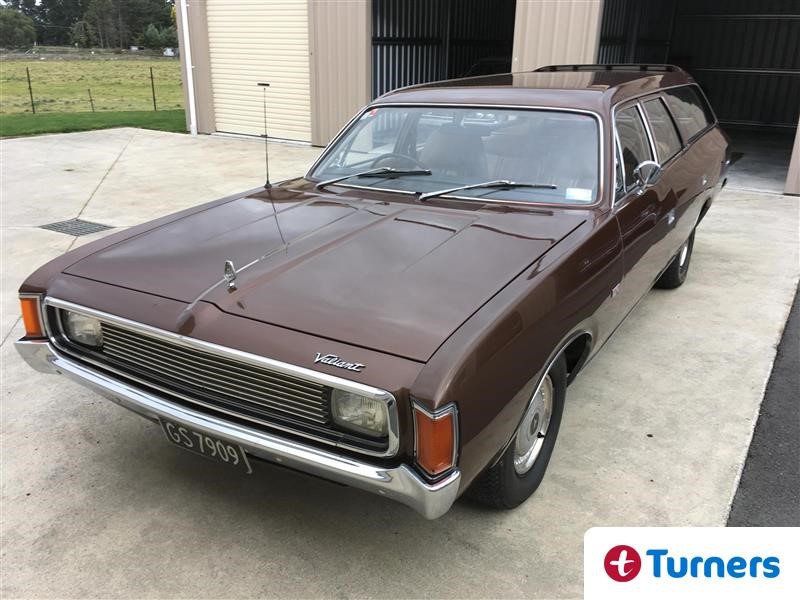 Of the Aussie classics of the seventies the Chrysler Valiant is perhaps the one that is still a bit undervalued compared to the big Holden and Ford competitors from the era. Still, good ones are few and far between so finding two for sale in such fantastic original condition presents a rare opportunity to invest in a car still on an upward curve.
Every dog has its day, which is usually preceded by a spell in the wilderness. There's nothing like a period of unpopularity to make a car suddenly collectible and expensive. At its lowest point in the 80s the Valiant, along with many other big Aussie cars of the 70s, was on the skids. They were a relic of the past, driven only by young bogans with mullets who bought them cheap and drove them hard. Now they are recognised as a great car of the time but finding a good one is obviously difficult. Even ones that have had the crap kicked out of them exchange hands for decent cash. Good ones, like these, are now sought after.
First up we have a 1972 Regal wagon with the Fireball 318ci V8. This car has travelled just 79,800 miles and is in pretty outstanding condition having been hand-picked for a museum where it has remained since 2008. Although many Valiants were assembled in NZ the wagons were imported fully built up from Australia. Back in '72 it was the king of the wagons being the biggest of the bunch.
And then there's an exceptional 1973 VJ Regal sedan with the six cylinder Hemi 265 engine. This is a NZ assembled car and had has travelled a miniscule 77,000kms and has also been part of the same museum collection.
Ironically it's likely the same, now much older, bogans with greying mullets that killed so many of these back in the day that will be bidding to buy these two beauties today. Now that's loyalty. More details here and here.

Leave a Comment
Please login to comment