How Not to Store Your Pride and Joy - 3rd March, 2017
Mar 3, 2017
Loading...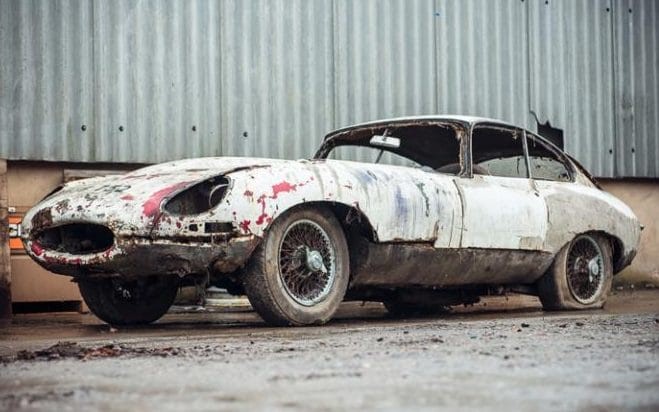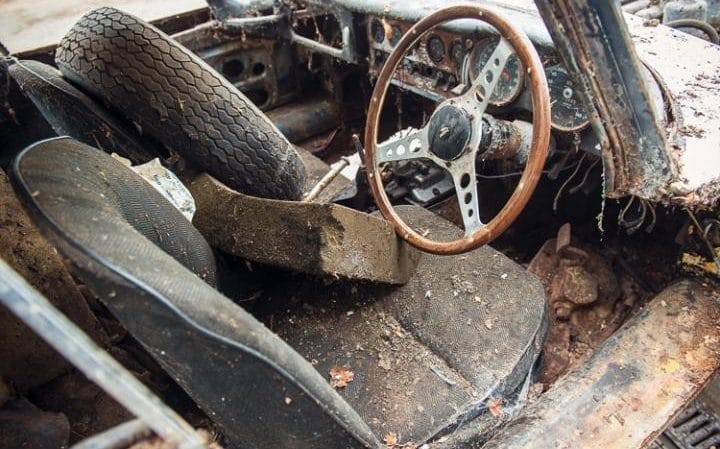 This 1962 E-Type Jaguar was purchased from the car's first owner in 1997 and put into "storage" with plans to restore it. But it would seem that the new owner's storage was, in fact, a septic tank that was still in use. Either that or it has been secretly attending the Glastonbury festival for the last 20 years. It's coming up for auction in England with a price expectation of NZ$70,000. Excuse me? Read on...
Seventy grand may sound like a ton of cash for a car in such poor condition, and it is. And make no mistake, this car needs more than a lick of paint. Even the auction company rate it just 2 out of 135 on their own condition scale. So why so much money? Well it's because early E-types are rare and desirable and even though this basket case looks ready for the crusher it's actually mostly complete and original with some history and is a desirable manual fixed head coupe. It is described by the auction company as "a serious project that could be worthwhile". You can see more photos on the auction company's website.
Now I don't know the story behind the current owner's decision (a Jag enthusiast no less) to let such a once beautiful car rot for 20 years. And it's not like this was a cheap car in 1997. But assuming he didn't die or get himself abducted by aliens then he's a jammy bugger because even in this state he's likely to see a generous return on his investment and that seems so unfair.
So with the Turners classic car auction starting next week maybe have a look in on that Ferrari you parked up in the shed a few years ago and make sure the roof hasn't caved in and the interior become residence for an extended rat family. It might be time to move it on while the going's good.

Leave a Comment
Please login to comment