Bargain Bavarian Barnstormer - 3rd March, 2016
Mar 3, 2016
Loading...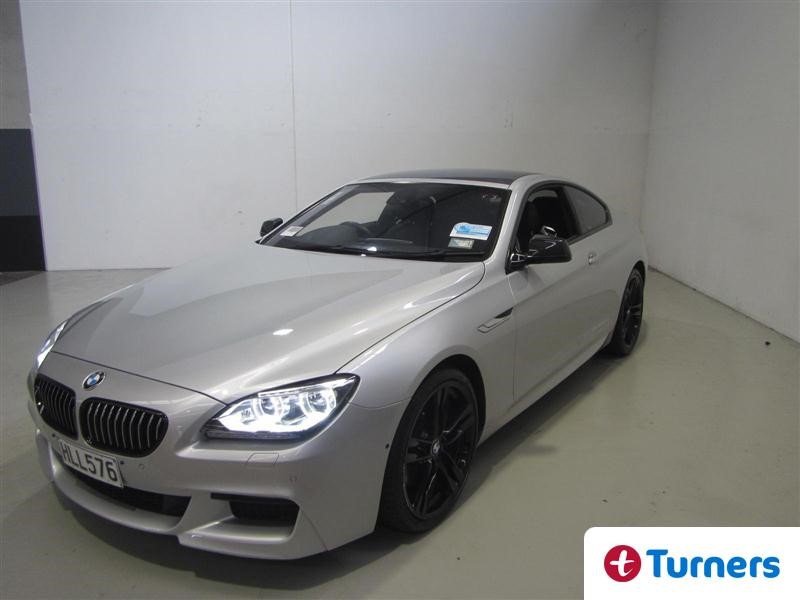 $60,000 – $80,000 may not sound like a bargain but this 2013 BMW 650i Coupe with only 28,000kms on the clock had a new price tag of $221,000. That's a whopping price tag but this car has some pretty whopping performance.
You'd think a 4.4l German V8 would be enough to satisfy anybody's need for speed. Well, all except BMW that is. Not content with an excellent V8 engine, BMW added two turbochargers to spice up the performance. As a result the 650i has an impressive 445 horsepower at its disposal and it can go from a standstill to 100kph in less time it takes to glance at your stopwatch. It will keep accelerating until it disappears into another dimension, at least it'll feel that way. It has an 8 speed transmission so you'll always be in the right gear for the job and it has more gadgets and safety equipment than you can shake a stick at.
Amazingly there is an even more powerful 6 series coupe. The M6 has 560hp, but, really, the other dimension that car is going to accelerate into is likely the afterlife.
This car is three years old with very low mileage and looks stunning in silver with black alloys. It is looking for a new owner and with an auction estimate of just a third of the original RRP I don't doubt it'll find one. Could it be you? The auction is next Tuesday (8th Mar) and Turners North Shore. More details here.
Leave a Comment
Please login to comment