Rare E-Type Found in a Garden – 8th March, 2016
Mar 8, 2016
Loading...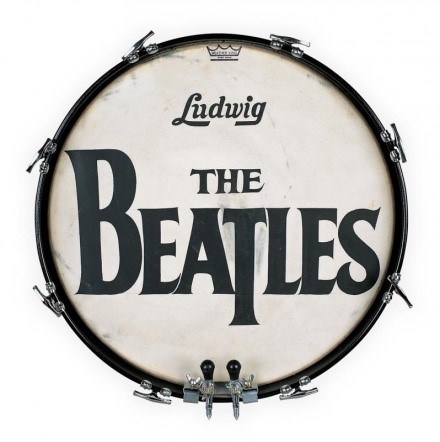 Found under a tarp in an English garden having been parked up in 1969, this 1963 Jaguar E-Type is a "barn find" hunters dream and it's now for sale. Being an early model it's a rare car anyway, but it also has some cool rock and roll history. It may be rough but it'll take a fat wallet to buy it with plenty more needed to restore it.
This car was originally sold to Ivor Arbiter who owned the famous Drum City and Sound City music shops in swinging sixties London. Ivor famously supplied Ringo Starr with his distinctive Ludwig drum set and designed the famous "drop T" Beatles logo for the bass drum on a scrap piece of paper. At the time Ivor had never heard of the Beatles and was only paid a fiver for the artwork. That bass drum skin, on its own, with the original logo, sold last year for a cool US$2 million. This all happened in April and May of 1963, the exact time Ivor took delivery this E-Type. The car had a couple more owners, the last regularly racing it until burning the clutch out and parking it up in 1969.
The series one E-Type is one of the most desirable classic cars there is. Upon clamping eyes on it for the first time Enzo Ferrari said it was "the most beautiful car ever made" In 1963 this car's performance figures were astounding and still look impressive today. The 3.8l straight six produced 265hp and had a top speed of 240kph. It could go from 0-100kph in under 7 seconds and you didn't look like a rich man having a mid-life crisis driving it. The series one cars are particularly valuable with some selling in excess of $500,000usd.
Sadly, this car is not being sold by Turners as it's in England. The sale is tomorrow at Coys in London with no reserve. More here.
Leave a Comment
Please login to comment