The Whole Kit and Caboodle
Sep 15, 2014
Loading...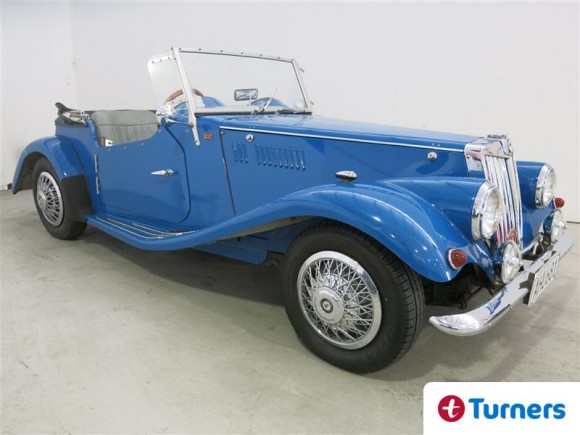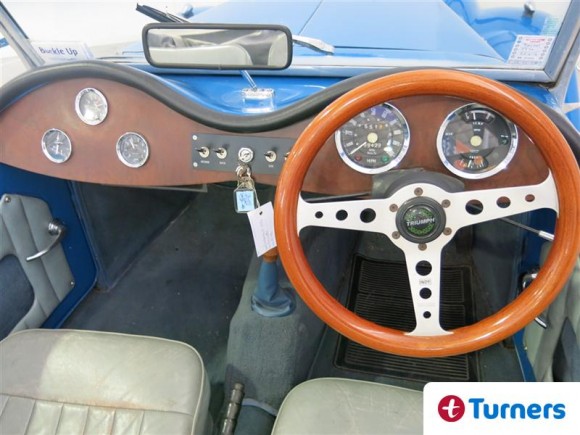 The Whole Kit and Caboodle
It may not be a real MG but this early T-Car, a custom built kit car, is a pretty convincing lookalike. Based on the MG TF sports car, so favoured by fops and dandies in the fifties, its auction estimate of a mere 10% of the price of the real thing makes it an affordable summer weekend bit of fun.
The NZ designed T-Car first appeared in 1984 and had a fibreglass body, a Triumph Herald chassis and a Datsun 1200 engine. It went through several changes through its development but this 1987 example is of the original specification. As sports cars go it's not a very fast or indeed very sporty car. It's more of a wind in your hair, tweed jacket, day at the races, picnic in the park, Cliff Richard on the radio sort of sports car. It's clearly a fair weather car but it does come with a roof of sorts but it's not some fancy electric thing that pops up at a moment's notice. It's probably best to check the weather forecast before you go out.
So if a slice of fifties nostalgia and the admiring glances of your fellow road users is what you're looking for but your budget also looks like it's stuck in the fifties, then this is a true bargain. The auction estimate of $2500 – $3500 will leave you with enough money left over to buy brylcreem, a smoking jacket, driving gloves and a picnic set. Perfect.
The auction is at Turners Cars Whangarei on 23rd September.
Leave a Comment
Please login to comment