THUNDERBIRDS ARE GO- ing under the hammer
Nov 14, 2014
Loading...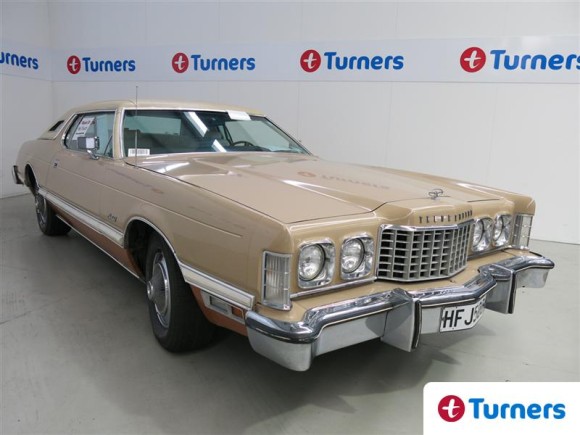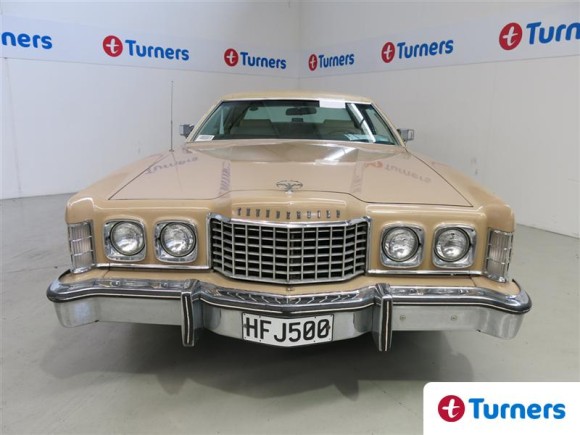 THUNDERBIRDS ARE GO- ing under the hammer
If you are looking to make a statement with your next car purchase then this 1974 Ford Thunderbird surely fits the bill. It's roughly the size of an aircraft carrier and probably has an even larger turning circle. The 6.5 litre V8 is slowly killing the planet and the tired looking 70s lounge bar interior can probably tell a few stories you'd never want to hear. But as statements go it's pretty bold.
This car arrived in NZ from America in 1976 at the tender age of just two. So it's been here a while and has just 117,000 miles on the clock. This sixth generation Thunderbird was the largest ever built by Ford. It is over 5.5 metres long and weighs over 2 tonnes. Despite its huge V8 the sheer bulk of this car means it had a 0 – 100kph time of over 11 seconds when it was new, so it ain't quick.
To think that a few short years earlier the Thunderbird was that pretty convertible that Thelma and Louise drove over a cliff. This super tanker version was the last of the big T-Birds as the oil crisis hit and America's love affair with big cars hit a speed bump. Still, as a weekend cruiser it's something a bit different and at an auction estimate of $4000 – $8000 it's not going to break the bank (the fuel consumption will do that).
So if you want something big to tow your house or ocean liner this summer or maybe you see yourself as a classic 70s Hollywood pimp or drug dealer then you need to get toTurners North Shore this coming Tuesday (18/11). Make sure you measure your garage first though. Watch the original TV ad here.
Leave a Comment
Please login to comment