Mayor's Motor Moving On
Jun 30, 2014
Loading...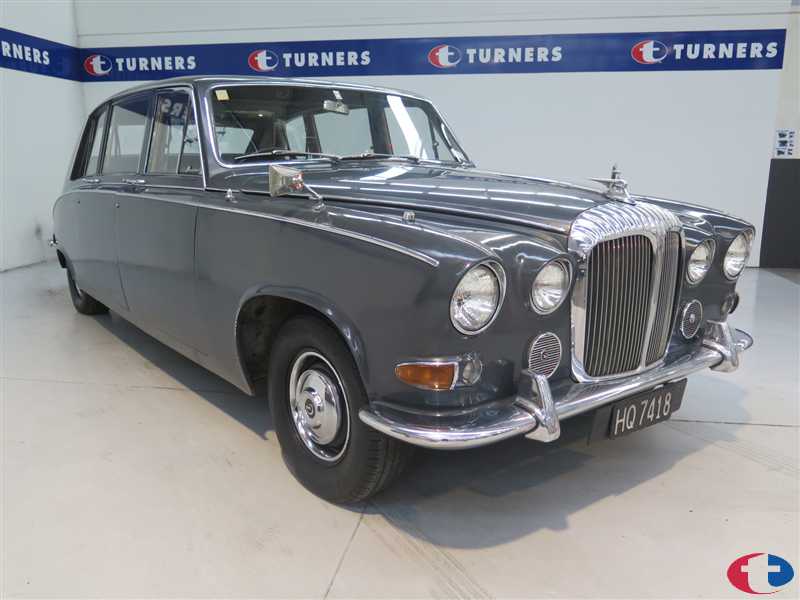 Mayor's Motor Moving On
Christchurch's loss could be your gain, and Christchurch's gain, too. That's right, theChristchurch Mayoral limo – this gorgeous 1970 Daimler DS420 – is being auctioned off with all the proceeds going to the Christchurch Earthquake Mayoral Relief Fund. So what sort of buyer deserves a car of this stature?
If you are planning to start a republic or an independent state then you'll need one of these. No self respecting head of state or budding dictator can afford to be seen driving a regular Holden Commodore or Honda Accord. A person in this position doesn't drive but is driven,always occupying the back seat, always waving to their adoring people. To be important you must first look important. Or it would make a great hearse. Indeed Princess Diana's last car ride was in a Daimler DS420 at her funeral.
This two owner Daimler was originally owned by the British High Commission and then sold to the Christchurch City Council in 1975 where it was used as the official mayoral limo. The last Mayor to use it was Vicki Buck in the 1990s where it famously broke down on more than one occasion while on official business. Could it be that the Daimler's questionable reliability was used to get the mayor out of having to attend a couple of particularly boring functions?
This proud old servant of the people deserves a proper home, one where she'll be used for important journeys, one where whoever driving her wears a chauffeurs cap and those in the back wear their finest clothes. Does this sound like you?
The auction is underway right now and closes on Friday 11th July. Click here for full details.
Leave a Comment
Please login to comment