Caption this…
Jun 27, 2014
Loading...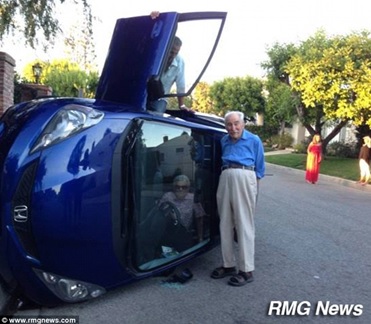 Caption this…
It appears this actually happened, but can you think of a witty caption?
This odd photo was taken after an elderly couple, in their eighties, flipped their electric Honda in the posh LA suburb of Bel Air.
The couple seemed unfazed by the incident and rather than panicking as she found herself trapped in the car, the man's wife of 60 years calmly asked him to get her cell phone so she could take a selfie.
No one was injured in the accident although the gentleman appears to have suffered a severe wedgie.
Leave a Comment
Please login to comment