Mustang on the V8 Supercar grid?
Jul 4, 2014
Loading...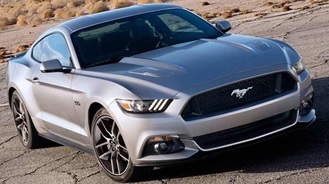 Mustang on the V8 Supercar grid?

The last Ford Falcon model will be released later this year and production of the Aussie icon that currently sits at the pointy end of the V8 Supercar championship will go out of production in 2016. Will this spell the end of Ford in the V8 Supercars? Well maybe not.
Rod Nash, co-owner of the Ford Performance Racing team (FPR), the factory backed Ford team, has floated the possibility of replacing the Falcon with the Mustang. A sixth Generation of the Mustang is due to be released in Australia next year and Nash thinks the team has to look at the possibility the Mustang being the car to keep Ford in the Championship.
However, current regulations don't allow two door cars to race in the championship, but it would seem likely that the regulations would be changed to keep Ford and, for that matter, Holden, in the championship if that was what it took. Holden's Commodore is also nearing the end of its days and its replacement could be the Chevrolet Camaro or the Dodge Challenger.
But before we get ahead of ourselves it does seem more likely that Ford will replace the Falcon with another four door sedan that could step into replace the Falcon in the championship. The big money is on the Taurus being the Falcon's successor and it's not a bad looking car, especially compared to the 1990s monstrosities. And then there's the Fusion, currently being run in Nascar.
But wouldn't it be nice to have a grid of Mustangs, Challengers and Camaros? Used muscle cars instead of family cars.
Leave a Comment
Please login to comment