V8 cars for sale.
Find a used v8 beast for sale at Turners Cars.
We have a good range of used V8 cars in stock at any time.
A lot of our used v8 have as BuyNow price, so you can hit the button to Buy Now rather than waiting for the auction to play out.
7

used cars returned by your search
7

used cars
| | |
| --- | --- |
| Vehicle Type | Utility |
| Transmission | Automatic |
| Drive Type | 2 Wheel Drive |
| Engine | 5665 cc |
| Fuel Type | Petrol |
| Location | Tauranga |
| Odometer | 229,890 km |
BUY NOW
$

23,990
Was $25,990
You Save $2,000
All ORC included
| | |
| --- | --- |
| Vehicle Type | SUV |
| Transmission | Automatic |
| Drive Type | 4 Wheel Drive |
| Engine | 4999 cc |
| Fuel Type | Petrol |
| Location | North Shore |
| Odometer | 69,701 km |
BUY NOW
$

135,555
Was $159,990
You Save $24,435
All ORC included
Live Auction
Auction Location
Turners Cars Otahuhu
Auction Date
23 Aug 22
| | |
| --- | --- |
| Vehicle Type | Sedan |
| Transmission | Automatic |
| Drive Type | 2 Wheel Drive |
| Engine | 5665 cc |
| Fuel Type | Petrol |
| Location | Palmerston North |
| Odometer | 116,998 km |
Location
Palmerston North
| | |
| --- | --- |
| Vehicle Type | Van |
| Transmission | Manual |
| Drive Type | 2 Wheel Drive |
| Engine | 2499 cc |
| Fuel Type | Diesel |
| Location | Rotorua |
| Odometer | 251,056 km |
| | |
| --- | --- |
| Vehicle Type | Van |
| Transmission | Manual |
| Drive Type | 2 Wheel Drive |
| Engine | 2499 cc |
| Fuel Type | Diesel |
| Location | Westgate |
| Odometer | 171,900 km |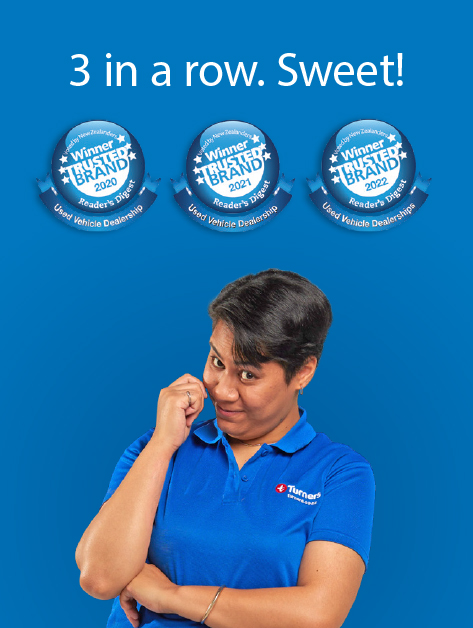 | | |
| --- | --- |
| Vehicle Type | Sedan |
| Transmission | Automatic |
| Drive Type | 2 Wheel Drive |
| Engine | 5665 cc |
| Fuel Type | Petrol |
| Location | Christchurch City |
| Odometer | 133,391 km |
Location
Christchurch City
Live Auction
Auction Location
Turners Christchurch Cars
Auction Date
22 Aug 22
| | |
| --- | --- |
| Vehicle Type | Sedan |
| Transmission | Automatic |
| Drive Type | 2 Wheel Drive |
| Engine | 5665 cc |
| Fuel Type | Petrol |
| Location | Whangarei |
| Odometer | 158,576 km |