Bargain Buy – Champagne for Beer Money
Aug 25, 2014
Loading...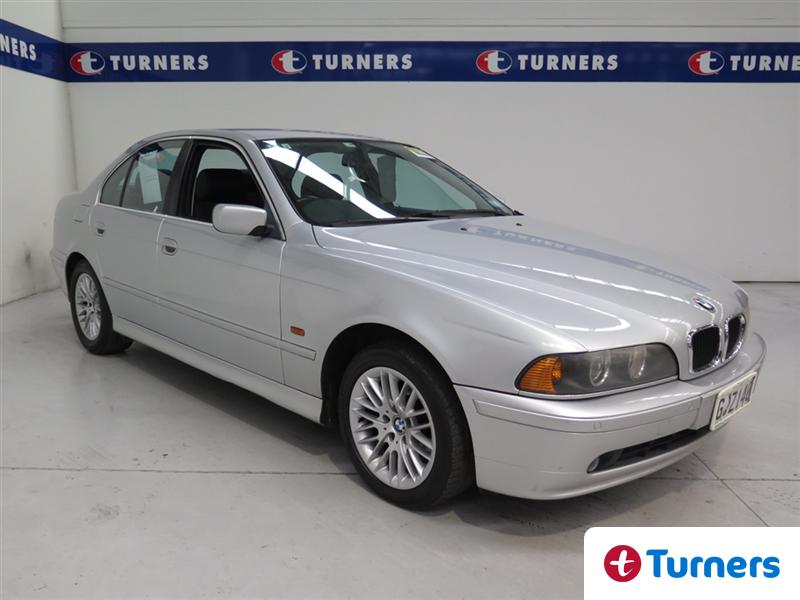 Bargain Buy – Champagne for Beer Money
I know what you're thinking – it's just another old Beemer. It's true there are loads of these around now, most cars from Japan or Singapore and they aren't all that expensive to buy. So why is this one a potential bargain? Well this 2001 BMW 525i was sold new in NZ and has spent its whole life on NZ roads which is a big tick in its favour. But it's the price that determines whether it's a bargain and the price estimate puts it squarely in potential bargain territory.
What you get for your money is pretty impressive too. The 2.5l straight six is smooth and powerful but not overly thirsty. The comfort levels are high with all the gear you expect in an executive car. In its day the E39 BMW was considered the benchmark for its class and won many awards and glowing reviews. And although 191,000 isn't a small number of kilometres it's about average for the age, and these machines were built to do lot more than that.
So what would you expect to pay for such a fine machine? $6k would seem very reasonable for a car of this quality. So with an auction estimate of $1800-$2300 you'd expect bidders to be lining up to bid, right? Well not necessarily so. You see people are still scared of European cars and most have heard horror stories of repair bills that bankrupted the owner etc, but it's not usually that bad. Do your research, check it out, buy the car cheap and look after it. You won't regret it.
The BMW is being auctioned at Turners Christchurch this Thursday (28/08).
Leave a Comment
Please login to comment