Rock and Roll Bargain
Aug 29, 2014
Loading...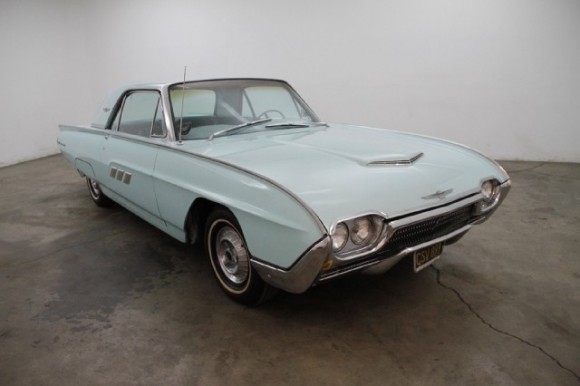 Rock and Roll Bargain
If there's one thing cooler than a '63 Ford Thunderbird it's Joe Strummer, the front man of legendary British punk band the Clash and all-round top bloke. Combined they make an irresistibly cool combination.
This used car, complete with the Strummer mojo, sold last week on ebay on what would've been his 62nd birthday. And at the selling price of US$30,700 it was frankly a bargain. If I had that kind of cash and I'd seen this before it sold I would've been tempted, despite the car's location. Sadly I had neither the money nor the timing.
Joe Strummer, a big fan of American cars, bought the T-Bird for $4200 in 1987 and used it to get him from his Laurel Canyon home to the recording studio on Sunset Boulevard where he was recording his debut solo album, Earthquake Weather. The car was said to be in immaculate condition having spent years in a climate controlled garage. I did notice a dent in the right rear quarter but as it was probably put there by the man himself, well, you'd have to leave it there surely.
Sadly, Strummer died suddenly, but peacefully, in 2002 due to an undiagnosed congenital heart problem. In 2003 the Clash was inducted into the Rock and Roll Hall of Fame and the brilliant film about his life, "The Future is Unwritten", was released in 2007. He's one of those people that will be remembered fondly, forever, as one of the most important musicians of his generation.
In truth the T-Bird sold for a fraction of what Strummers 1966 Telecaster would sell for if it were to be sold, but it was a classic T-Bird owned by one of the greats. That was the bargain buy of last week.
Leave a Comment
Please login to comment