Auctions – the thrill of the chase
Feb 22, 2013
Loading...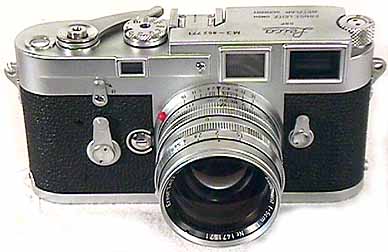 If you're like me, picking up a bargain is about more than just the money. To me it's like winning a game, using your wits and knowledge to spot the diamonds in the rough. And with so many buyers trawling through the listings on Trademe, finding a bargain there is next to impossible. Live auctions are where you need to look.
Recently, Turners Napier had their annual general goods auction that consisted, for the most part, of the usual TVs, fridges, Playstations, furniture etc. All good stuff but not the sort of rare and interesting stuff I like hunting for. But hang on, what's this? A vintage Leica camera. I know nothing about old cameras but that name rang a bell. A quick search on the net revealed the 1961 Leica M3 camera I was looking at was considered by many to be the greatest film camera of all time. It was also highly collectable. This is the sort of thing that gets me excited.
Because of the nature of the auction and the type of household goods being sold, I sniffed a bargain. I figured all the buyers would be there to bag a flat screen TV or a nice leather sofa and would not look twice at an old film camera. This should be easy.
Auctions with this many TVs and lawnmowers can be fairly long and my camera was one of the last lots. I found myself scanning the crowd for potential rivals and as the hours dragged on my mind started seeing everyone as an antique camera expert. My $200 bidding limit went up to $300.

Anyway, as it turned out another bidder spotted the camera and I watched him use his smart phone internet connection, then make a call and then I knew the game was probably up. I bid to $500 and then let him have it. I did buy a neat old 1950s pocket stopwatch for $10, but it was small consolation. Of course I was so focused on the camera I missed the Omega Seamaster watch that sold for under $200 – probably the deal of the day. Doh!
As disappointed as I was, I know I'll be back for more.

*the author of this blog piece is not an employee of Turners auctions
Leave a Comment
Please login to comment