Bargain Buy of the Week – February 18th 2012
Feb 18, 2013
Loading...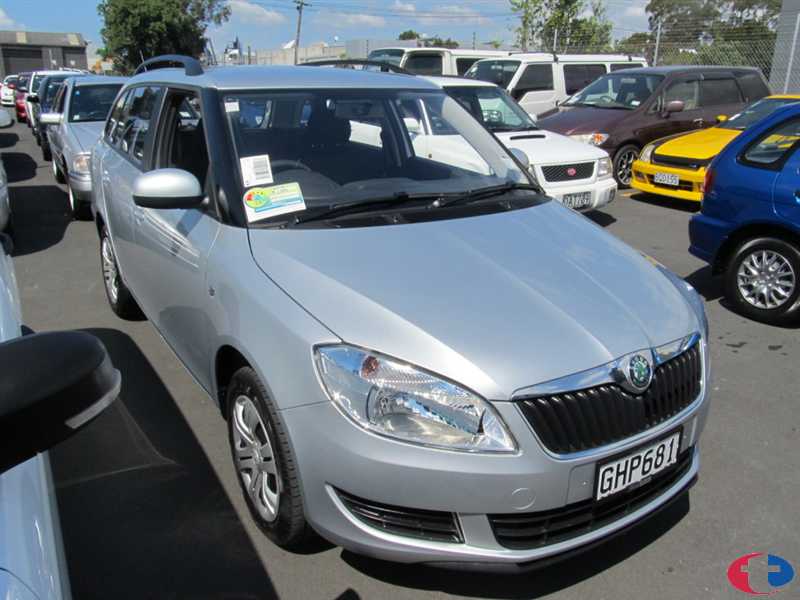 2012 Skoda Fabia Combi TSi
Before you pull out your favourite Skoda joke from 1979, try to remember that most people these days know that the once humble, hateful even, Skoda name, is now a respected name in the car world.
It's owned by Volkswagen and its cars share many mechanical parts and designs with VW models. Any Skoda jokes involving crimplene suits you may have will probably show your considerable age. So best keep them to yourself.
Now we've established that the Skoda name is not one to cause embarrassment, let's have a look at this potential bargain – a 2012 Skoda Fabia Combi 1.2 TSi with just 6000kms on the clock.
This pint sized wagon, with its little 1.2l petrol engine, is a neat wee car. The tiny engine pumps out 77kw of turbocharged power and is the same incredibly frugal engine as found in the VW Polo. It also has the rather lovely VW seven speed DSG auto transmission. And did I mention it's a station wagon?
The original retail price on one of these was around $30k so with an auction estimate of $16500 – $17500 it looks like a bargain to me. And being less than one year old you'll get over 2 years of factory warranty. That's no joke! The auction is this Thursday in Auckland.
Leave a Comment
Please login to comment