Loading...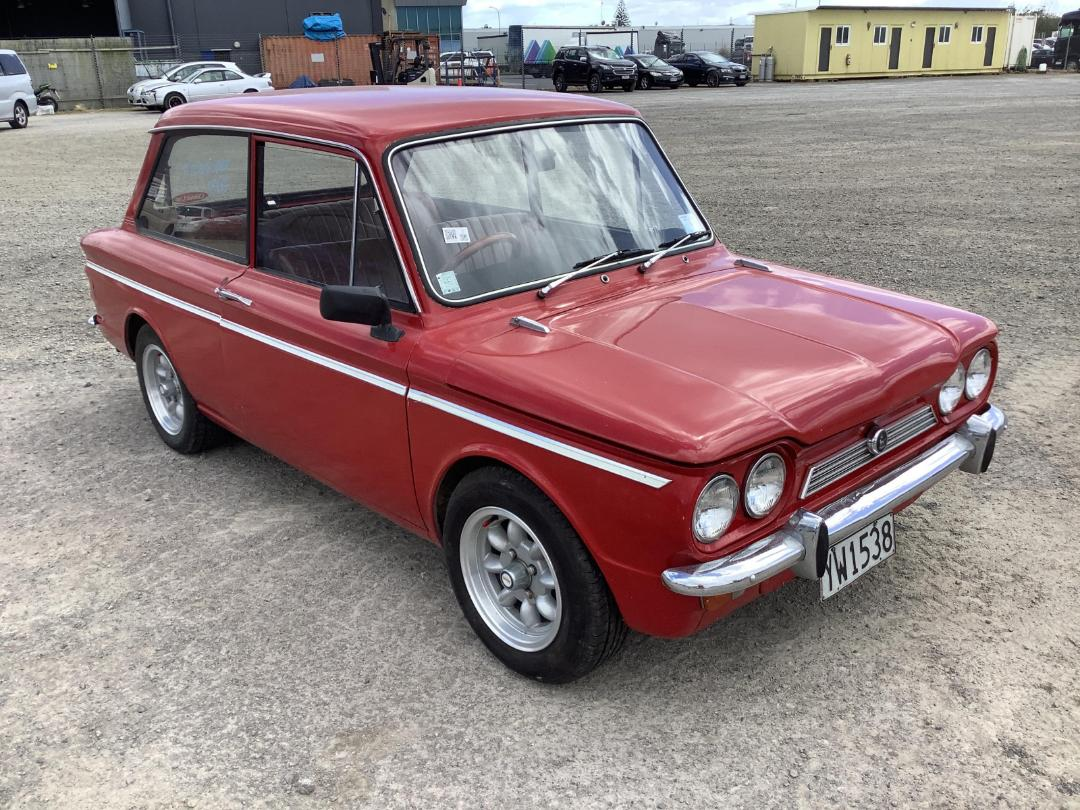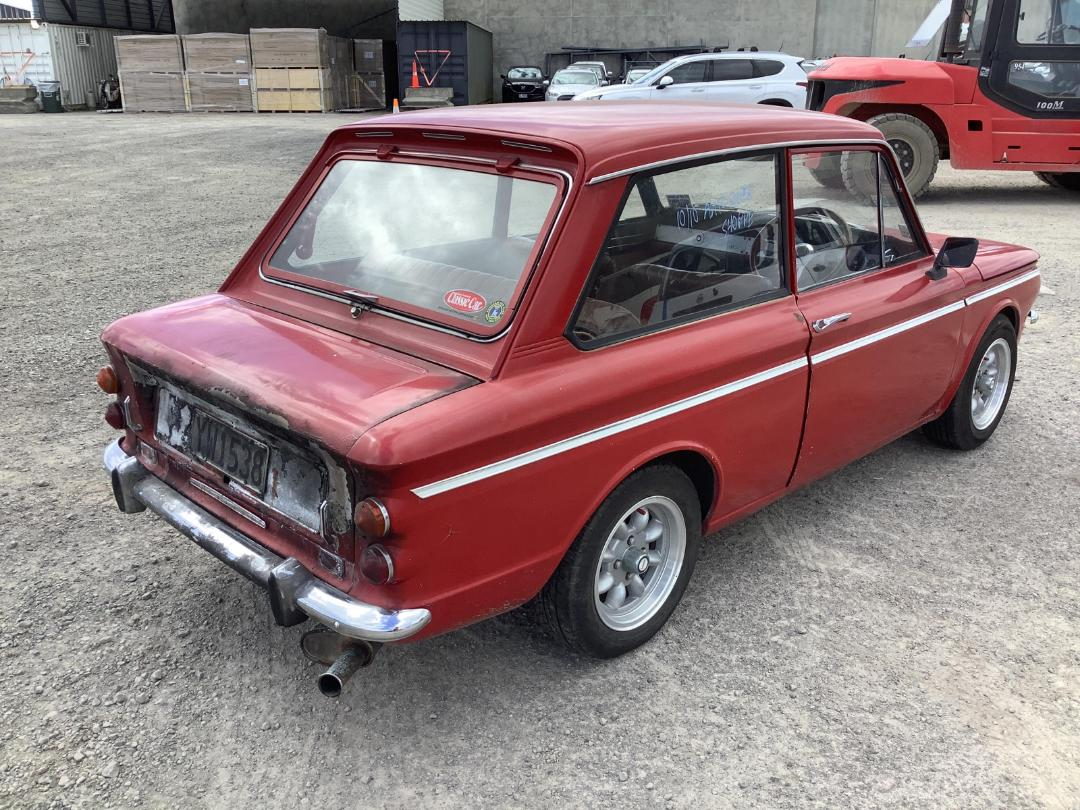 This 1969 Sunbeam Imp caught fire and its future is uncertain. A few years ago it would've almost certainly been scrapped, but these, now rare, little British curiosities are well worth saving. The Imp is not just a cutie though, it's quite a little performer, winning the British Touring Car Championship 3 years running. But this one needs your help and it just might be the rewarding project you've been looking for. Read on...
The Imp, whether sold under the Hillman, Singer or Sunbeam brand, was designed to be a direct competitor to the Mini. It had a number of innovations that hadn't been seen before of a small British car, and it sold really quite well. Around half a million Imps were built between 1963 and 1976, much less than the Mini, and was assembled in many counties, including NZ.
The Imp was the first mass produced British car to have the engine in the back and first with an Aluminium head and block. It had a folding rear bench seat, a 'hatchback' style rear window and a full compliment of gauges. The engine was very tunable and it had both rallying success and circuit racing success.
Where the Imp fell down was reliability. They were built in a new Factory in Scotland by a workforce more used to building ships and this affected build quality. And then there was a plethora of design problems that were a result of a car that was rushed to market before it had been tested properly.
But despite the Imp's issues it still has a very strong following and cars like this one are quite sought after. This car was assembled in NZ and has no doubt been fettled and modified over the years to make it go faster, more reliably. Sadly, it has had an engine bay fire that was probably not caused by a design fault and more likely a ruptured fuel line. Can it be saved? Of course it can. It is being sold de-registered so there's a long road ahead for this Imp's redemption, but I suspect it'll be worth it. Or maybe an EV conversion is in its future.
The auction takes place next week (16th October) at Turners Tauranga. More details here.
Leave a Comment
Please login to comment