The Pride of South Africa
May 31, 2023
Loading...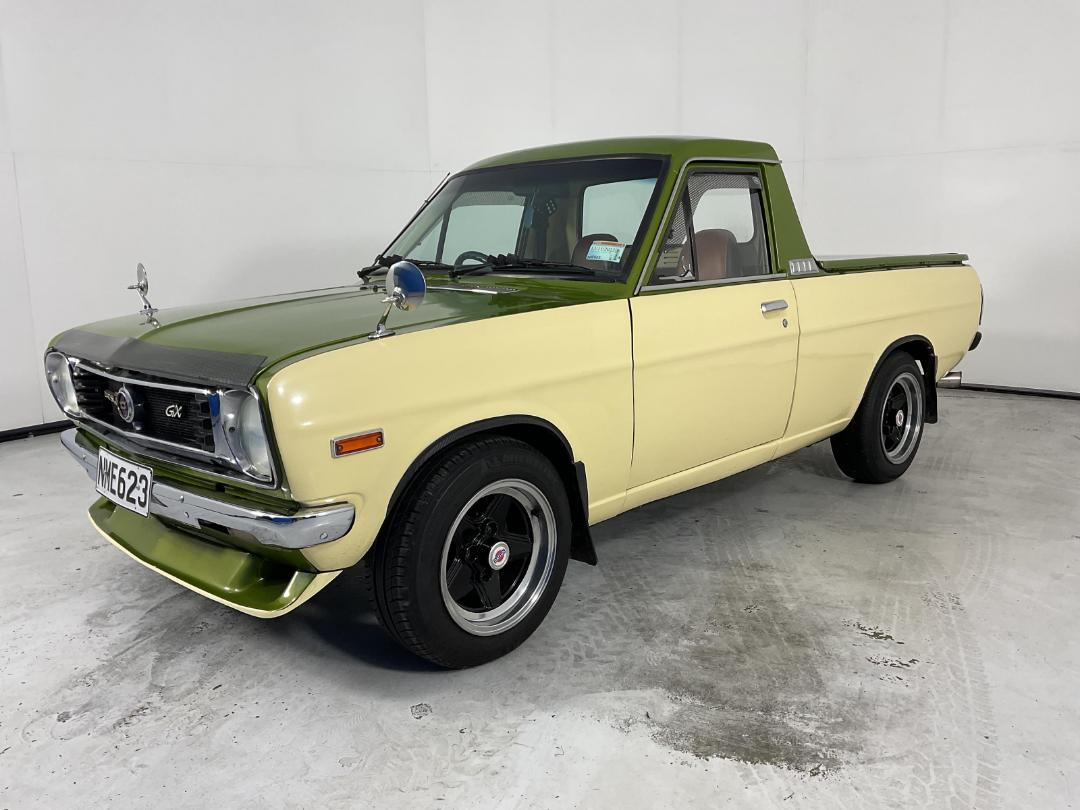 When I first saw the manufacture date of this South African Datsun 1400 I was surprised they were still making them in 1990. Turns out they didn't stop making them until 2008, capping off a 37-year production run. The cheap and cheerful little bakkie is no longer all that cheap, now it has achieved cult status, and this one has been quite tastefully modified. And it could be yours. Read on...
The original Datsun 1200 B110 made its first appearance in 1970 and was even assembled in NZ, including the homologation special 1200 SSS, built to race in the B&H 500 at Pukekohe. But by 1974 it was all over for the B110 1200 car and it was replaced by the Datsun 120Y. However, there was no 120Y ute so the 1200 pick-up carried on, and on, and on, finally going out of production in Japan in 1994. But in South Africa the Datsun bakkie (ute) kept going. People loved it, it was the only rear drive ute in the market and was known as the Champion of Africa.
The South African version of the 1200 was actually a 1400 and apart from some cosmetic changes, including the addition of lashings of plastic, and the addition of an extra cog in the gearbox, it remained largely the same as the little truck that first appeared in 1971.
Today in NZ the Datsun 1200 is highly prized in all its various body shapes (sedan, coupe, wagon, ute) and prices have followed the trajectory of other cars from that era and segment (think Ford Escort and Mazda 616).
This example came from South Africa and looks to be well restored and very useable. It may be small but the rear load space is about as big as that of a new Double cab Ranger, so it's practical, too, and it has just the right amount of retro coolness to justify the high price.
Bidding is open online now. More details here.
Leave a Comment
Please login to comment