The Fiat and the Fashion Icon
May 24, 2023
Loading...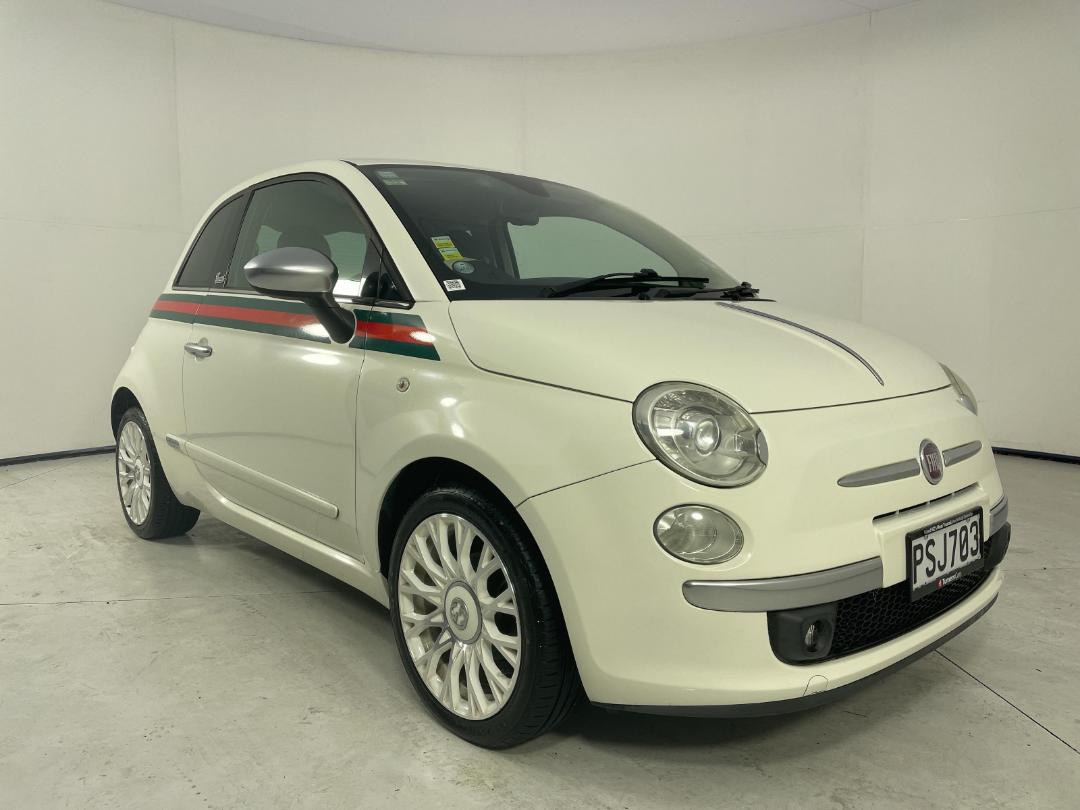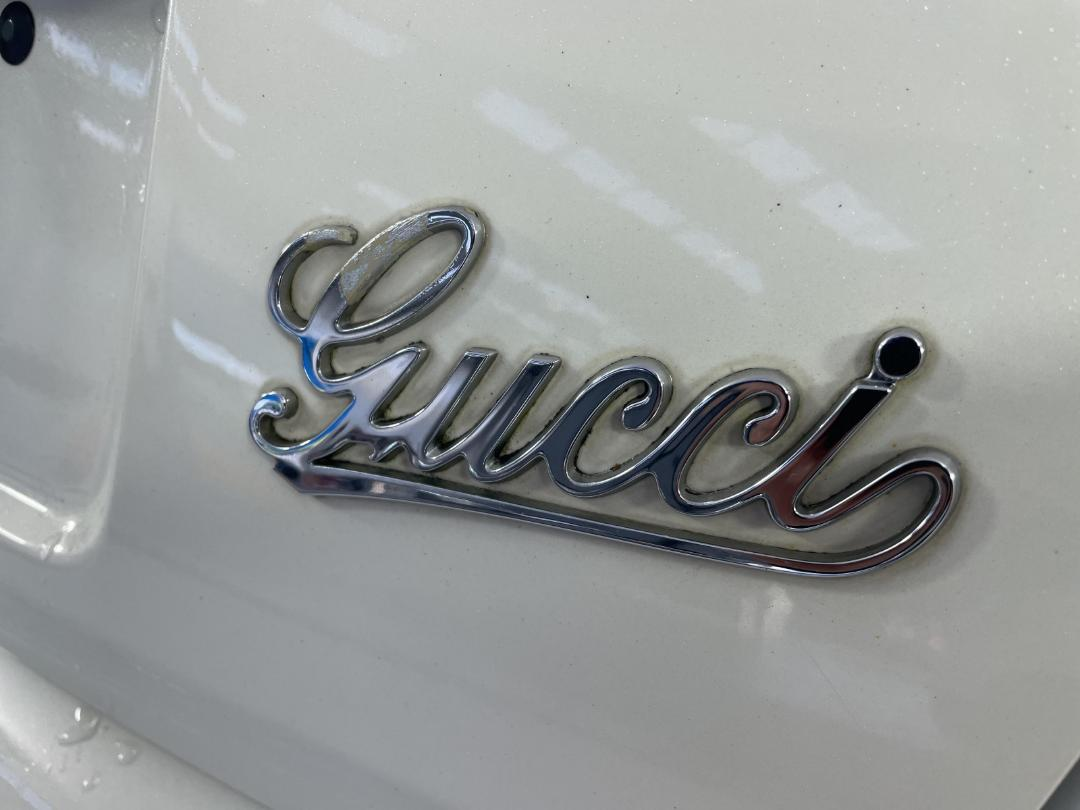 It's fair to assume that a collaboration between Fiat and Gucci isn't going to produce a performance version of the distinctive 500. But what you do get is the style version, and it's a pretty exclusive version, too. I've never seen one here before but one has surfaced at Turners and it could be yours, darling. Read on...
Like most things that involve high fashion, we're told it's exclusive. But how exclusive is the Fiat 500 Gucci edition? It was produced in 2011/12 and then brought back in 2013 for one last party. It was available in black or white and convertible or hatchback. But the exact number made is not clear. Some say 500, which would make sense, but it seems likely many more were released into the wild. So, the Gucci 500 is not a numbered limited edition and might not be as exclusive as you are led to believe. But when new it wore a Gucci style price tag and it wasn't so common that you would see multiple examples dotted around your local supermarket car park.
To the best of my knowledge the Gucci 500 was never sold by Fiat NZ and this 2011 example started life in Japan before arriving here last year. It has travelled just 92,000kms. The engine is a 1.4 petrol with auto transmission. But who cares about the technical stuff? Well not the official brochure, where that is all in the incidental fine print.
The important details of the "500 by Gucci" edition are all in the styling. And I can't put it any better than the Fiat/Gucci marketing department, so to quote the brochure:
Founded in Florence in 1921, Gucci has become renowned the world over as a name synonymous for luxury, Italian craftsmanship and glamour.
In 2007, fifty years after its debut, another Italian legend — the iconic Fiat 500 — was reborn to outstanding acclaim. This storied model looks at the world from a new perspective. a pop icon that symbolizes an everlasting appeal going far beyond the automotive world.
Ironic, sporty, eccentric and elegant, the 500 captures attention wherever it is seen. In the year that celebrates the 150th anniversary of the Unification of Italy and Gucci's own 90th anniversary, Gucci and Fiat have joined together to create the unique "500 by Gucci," a special edition model personalized by Creative Director Frida Giannini. a true marriage of Italian design and style. Unique details and exclusive materials make the 500 by Gucci one-of-a-kind. available in pearlized black and white, with Gucci's iconic green-red-green web motif on the side, on the roof and on seat belts. Added distinction is provided by alloy rims, a Guccissima leather driving wheel and seats and a GG gear stick and center caps. Gucci Creative Director Frida Giannini has also designed a 500byGucci collection of casual wear, luggage, sunglasses and other accessories to complete the look.
Ready to hit the road?
Buy this, look beautiful. More details here.
Leave a Comment
Please login to comment