Stiff Upper Lip and a Cup of Tea
Mar 30, 2023
Loading...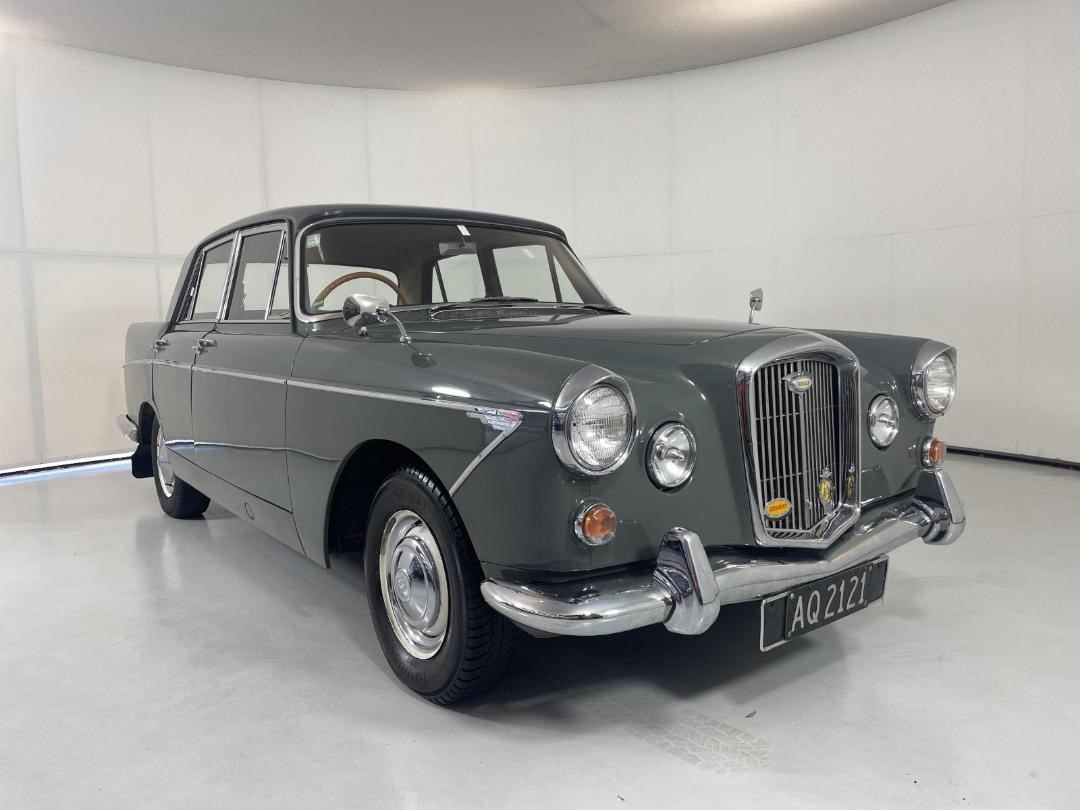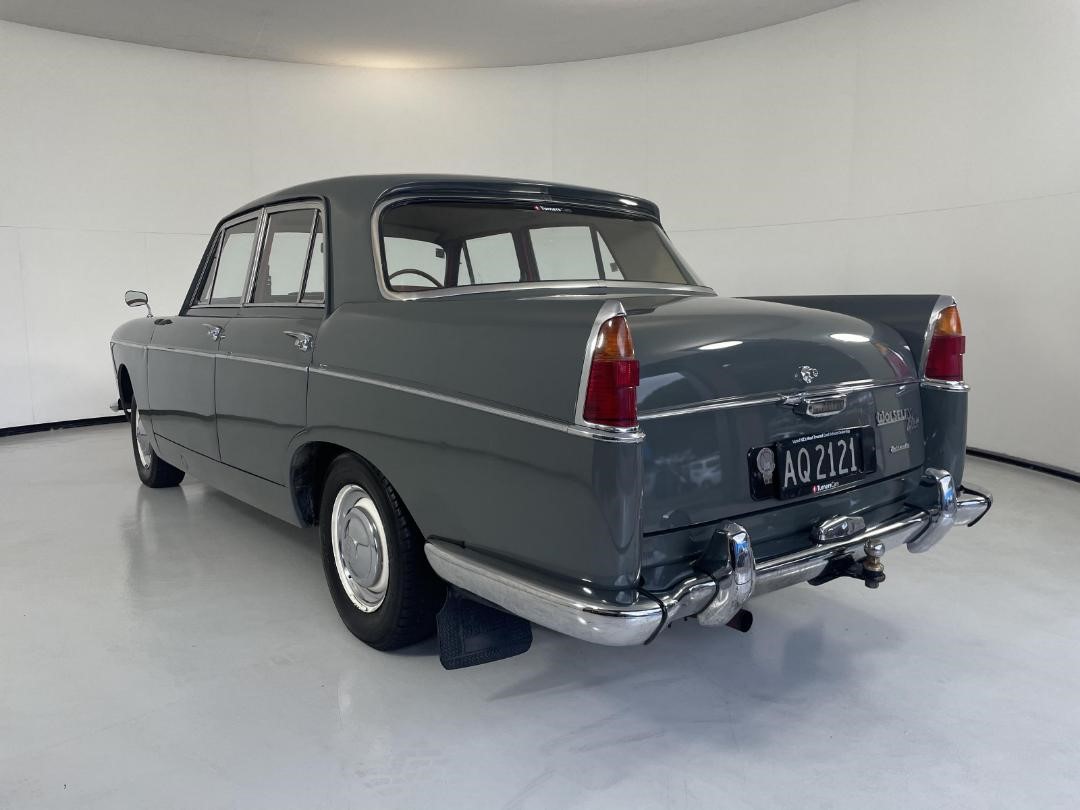 It was possibly not one Pinifarina's most exotic designs but the Wolseley 6/99 is a handsome car in a stout British sort of way and the real wood and leather is of a quality you won't find in many cars today. And for all its buttoned up looks, at its heart is the straight six from the Austin Healy 3000 making it an interesting choice for the distinguished driver with a love of 50s/60s British culture. This very straight example is being auctioned with a $1 reserve. Read on...
The age worn interior has the feel and scaled down grandeur of country estate library where you can imagine a murder taking place in a game of Cluedo. The exterior is as sober as a bishop and the battleship grey paint would blend in with British skies almost year round. It has tailfins and chrome but not too much, after all, this was a car to drive to the club rather than the pub. All very civilised.
But under the bonnet lies a big straight six lump with twin SU carburettors, the same as found in the big Healy 3000 sports car giving the Wolseley decent performance for the time. (Just note: the car in questing is registered as having a 2639cc engine and all 6/99s were fitted with 2912cc engine. The engine number on the rego, however, indicates it's the 2.9 engine).
In the past the big old Wolseley conjured up images of old men in tweed jackets, drinking port and talking about the war. But maybe the time has come to accept the 6/99 as a possible alternative to the way more pricey Aussie sixes from the 60s? There's still a way to drive a 60s big six without spending big.
This car is being auctioned online right now with a $1 reserve. More details here.

PS: Professor Plum did it, with the candlestick in the library.
Leave a Comment
Please login to comment