For the Perfect English Picnic
Jun 16, 2023
Loading...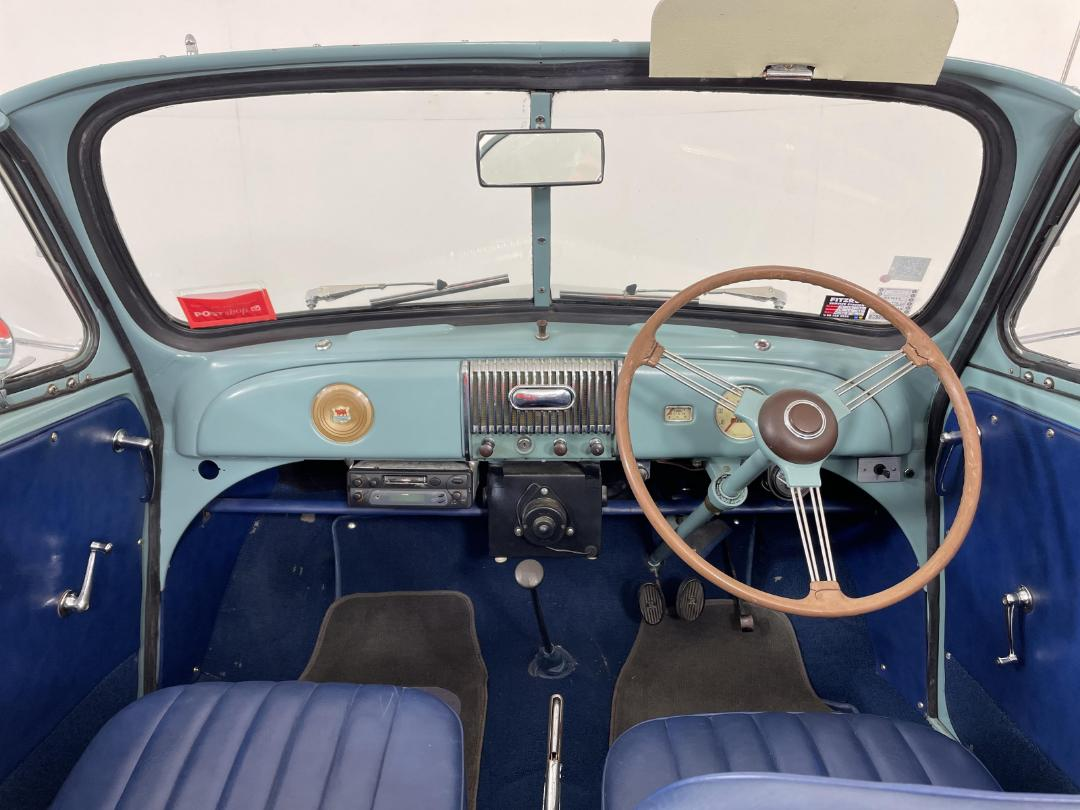 It's as British as warm beer and drizzle and was optimistically fitted with a convertible roof, presumably in case you planned driving it to a sunnier country. This 1955 Morris Minor Convertible tourer appears to be in great condition and is being auctioned at Turners New Plymouth next week. And even I know that the estimate of $5000-$6000 would be a bargain if you were lucky enough to snag it for that. Read on...
The Morris Minor was the first British car to sell over 1,000,000 units and that was by 1960. Over the next eleven years another 600,000 were sold before production stopped in 1971. It was a phenomenal success and they still have a big following today. And if you thought the convertible model was a rarity, then, despite the British weather being cold and damp for most of the year, you might be surprised to learn that 30% of series 1 & 2 Minors were convertibles, confirming that 1950s Brits were an optimistic bunch.
Of course you could drive your Morrie ragtop to the continent where the sun shines harder and longer but you wouldn't get there in a hurry. The series 2 Moggie (this car is a S2) had an 803cc engine that would accelerate the Minor to 100kph in a bone rattling 52 seconds. This was 1kph short of its top speed.
Luckily, this car has been fitted with a later 1100cc engine which will get you to that magical 100kph a lot faster than the old lump would allow. However, it does still take a long time meaning less destructive wind forces on your hair, a common problem for convertible drivers but not for those piloting an old Morrie.
This slice of charming British motoring history is being auctioned next week. More details here.
Leave a Comment
Please login to comment