Iconic Porsche Needs Your Help
Jun 26, 2023
Loading...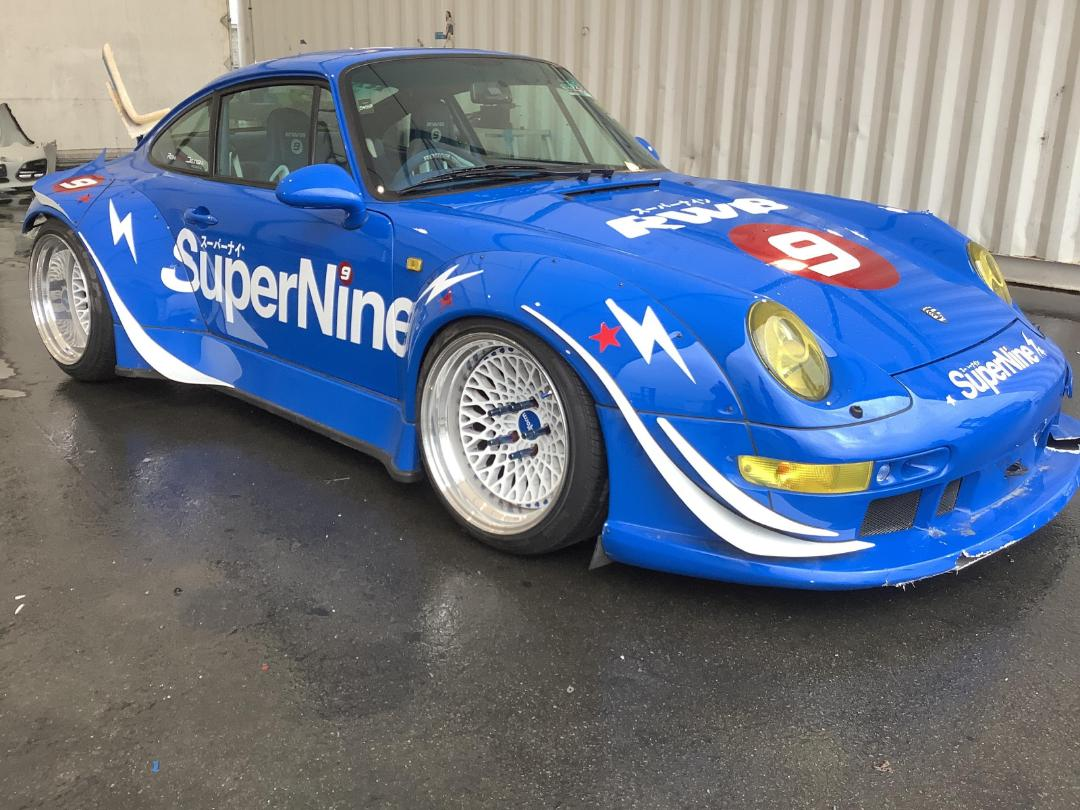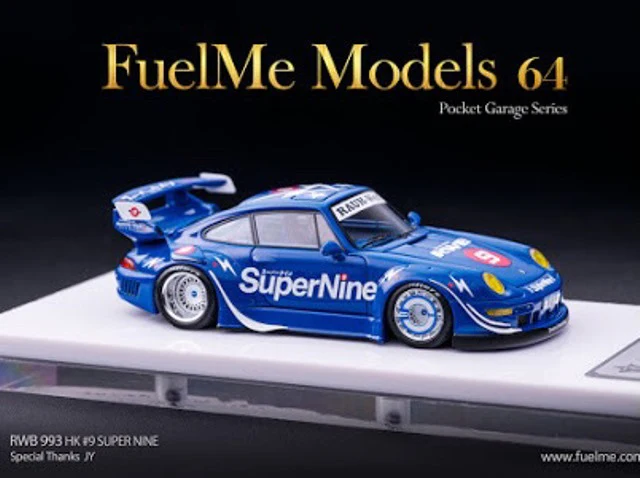 Any Porsche 993 is worth saving but this badly damaged RWB modified example is 1 of 1 and has multiple scale models paying tribute to it. It's actually really famous, and, like all RWB Porsches, is a true statement piece that will split opinions. RWB cars are rare, wild and highly coveted by many. So what is RWB, what's the deal with the SuperNine edition and how can you buy it at Turners? Read on...
RWB, or Rauh-Welt Begriff, is the brainchild of celebrated Japanese tuner Akira Nakai and translates to "rough world concept". It's fair to say Nakai is an artist, and like many artists, his work will divide opinions between those who love the wild, exaggerated nature of his builds and those who see it as nothing but the destruction of a perfectly lovely Porsche. The cars are fitted with insanely huge wings, arches, spoilers and the fattest wheels possible. Engine, suspension and brakes are modified and the result is a one off creation that costs its owner a fortune. There is a long waiting list to have a RWB car built and no matter how rich or influential you are, he will build you only one car. There are roughly 400 RWB Porsches, all with the signature RWB style but all different in appearance and all have unique names.
So what is the story with SuperNine? Well all I know is it was built for a customer in Hong Kong by the name of JY and based on a 1994 993. Does the 9 refer to the build number? It came to NZ at some point and, despite the ridiculous amount of rubber across those enormous tyres, managed to spin and back into something very solid. It's a genuine RWB car and even wears the autograph of its maker on the dashboard. And a quick Google search will return a plethora of scale models paying tribute to SuperNine. There are the models, the unboxing videos, the comparisons, the collectors – there is more online about SuperNine as a scale model than there is of the actual car itself. If nothing else you'll be able to use the scale models to piece the full size version back together.
Sure, it needs a ton of work and money to get it back to its former glory, but RWB SuperNine is now the stuff of legend and must be resurrected. Will it be you? More details on how you can buy it at Turners Christchurch are here.
Leave a Comment
Please login to comment