Summer is coming
Jul 12, 2023
Loading...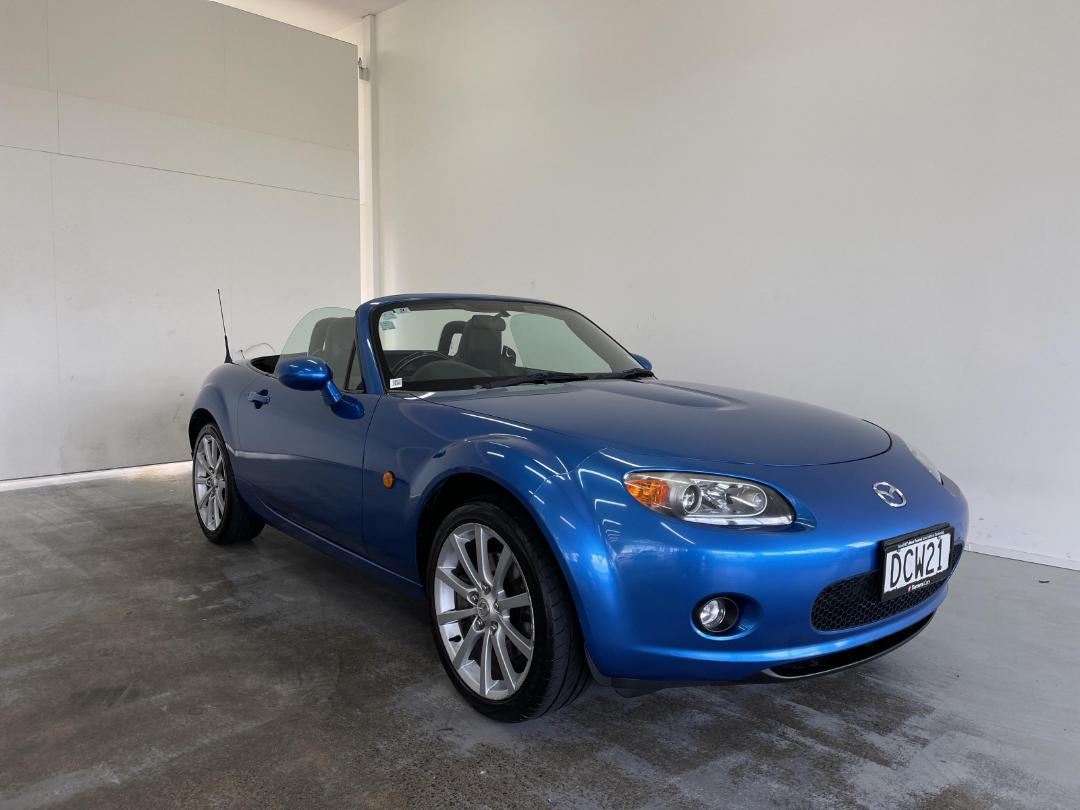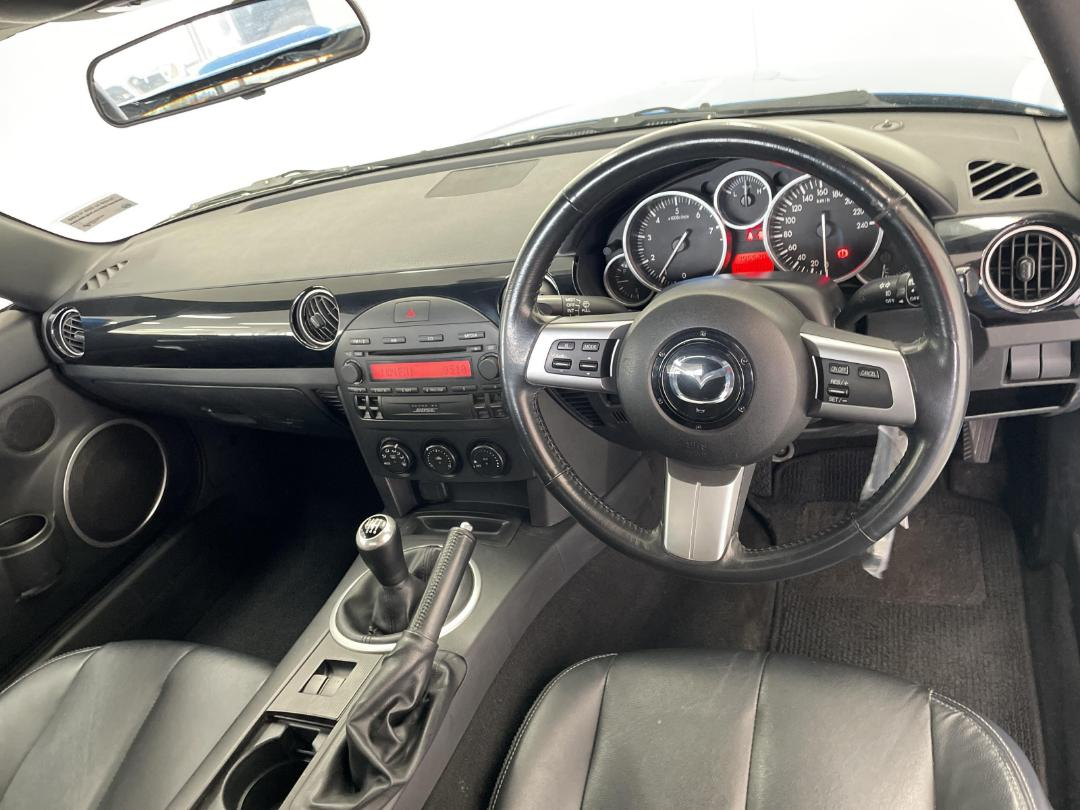 It might be hard to believe right now, but summer is coming, admittedly like a pin prick of light at the end of a very long tunnel. And as luck would have it, Turners Napier have just the car to make that pin prick of light just a little brighter. It's a 2 owner, NZ new, 6 speed manual Mazda MX5 in a great colour. And it's available right now. Read on...
The MX-5 is not just a car for sunny days. With over 1 million MX-5s rolling off the assembly line it has long been the best selling roadster of all time. The reason for that success is down to clever design, a fun driving experience and reliability. That last attribute is important because it's not something people ever expected when buying a wind in the hair sports car back in 1989, when it first appeared. Traditionally the roadster was seen as the highly strung weekend toy rather than a daily driver, but the MX5 changed that and millions of people have enjoyed driving one to work every day.
It's not like this well built, reliable sports car ended up being a compromise either. At a time when most new cars were predominantly front wheel drive and heavy the MX5 stayed true to the proper sports car recipe of a pokey, high revving engine powering the rear wheels in a lightweight body but with legendary Japanese reliability and drivability.
This car is a third generation NC model with the more powerful 2.0L engine and a six speed manual box. It may not be the purest MX5 model but it's certainly comfortable and safe whilst still being a really fun car to drive. This car was sold new in NZ and has had just 2 owners. Judging by the up to date service sticker in the window, it has been well looked after by a Mazda main dealer and it has fairly new, quality tyres fitted. This is important stuff to consider when purchasing a used car. I'd rather by a well cared for 200,000km car than a lower mileage car with sketchy service history. And quality tyres is also a sign of an owner that cares.
This car is available right now from Turners Napier for $10,990 drive away. More details here.
Leave a Comment
Please login to comment