The Sports Car for the People
Jan 18, 2023
Loading...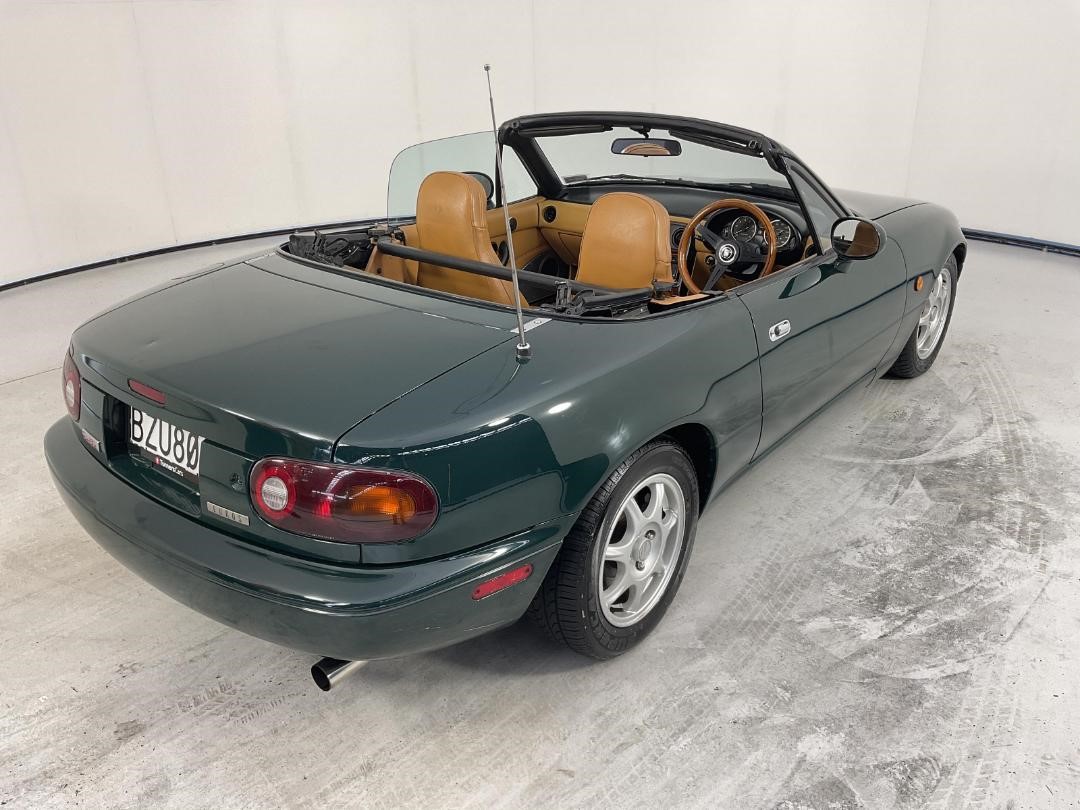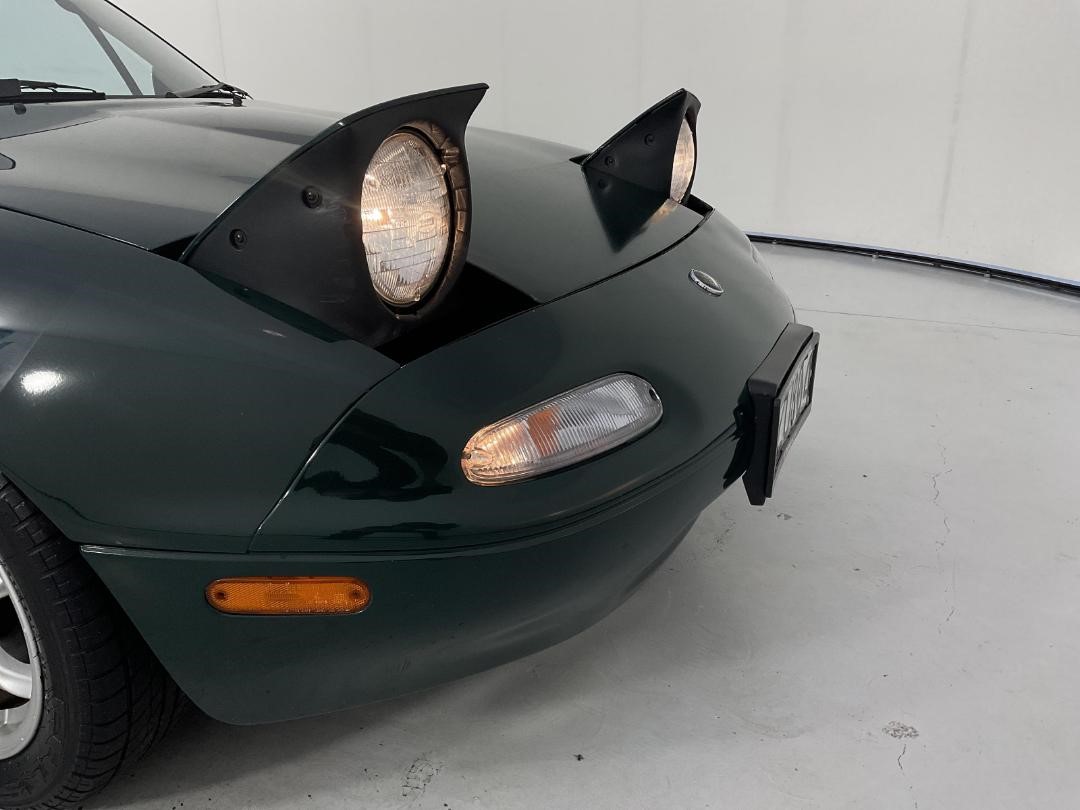 It's possible to argue that one of the most affordable sports cars is also one of the very best. That's the case with the first-generation Mazda MX5. It may not be all that fast or luxurious but it's brilliant design, light weight nimbleness and the joyful nature of its driving prowess make it one of the true greats. And it's got pop-up headlights. This low mileage example in Dunedin is being auctioned next week. Read on...
Okay, we all know the tired MX-5 jokes about it being a hairdresser's car and most MX-5 owners just roll with it in the knowledge that they are not compensating for any disappointing personal physical attributes others may suffer. And also because they know just how good these little cars are. They may not be all that powerful in standard trim but they make up for it by being light and very well balanced. The gearbox is a joy to use and the twin cam engine revs enthusiastically and is largely bulletproof. Parts are plentiful and cheap and even a broken cam-belt won't destroy the engine. What's not to like? Well there's not much space for luggage or shopping I suppose.
There is more than a passing resemblance to the Lotus Elan and that's because the Elan was used as an inspiration in the design. The front engine, rear drive layout was classic 1960s and now you could drive a reliable, fun roadster in the mould of the Lotus, MGs, Alfa spider etc for very little money without it spending half its life at your mechanics workshop. I suspect the MX5 will always be popular and as many of them drop by the wayside through exhaustion, over modification and accidents, prices will continue to rise. Early models in the limited edition British racing green with tan leather will be good to have tucked away in the garage but leave the ones with auto transmissions to the poseurs.
This example is a 1993 NA with the uprated 1800cc engine and V-Spec trim that has travelled just 137,500kms in 30 years. It has been off the road for a couple of years and someone has lowered the suspension to the point it has failed a WOF inspection (when you're young you think you know better than highly trained engineers who designed one of the best handling cars of all time). Otherwise it looks like a solid example that is well guided at $4000-$7000. Install correct suspension, fit decent tyres, give it a fresh cam belt service, oil, water etc and you'll have an MX5 that will never get boring and will keep appreciating in value.
This car is being auctioned on the 24th January. More details here.
Leave a Comment
Please login to comment