The Next Escort Sport?
Sep 7, 2022
Loading...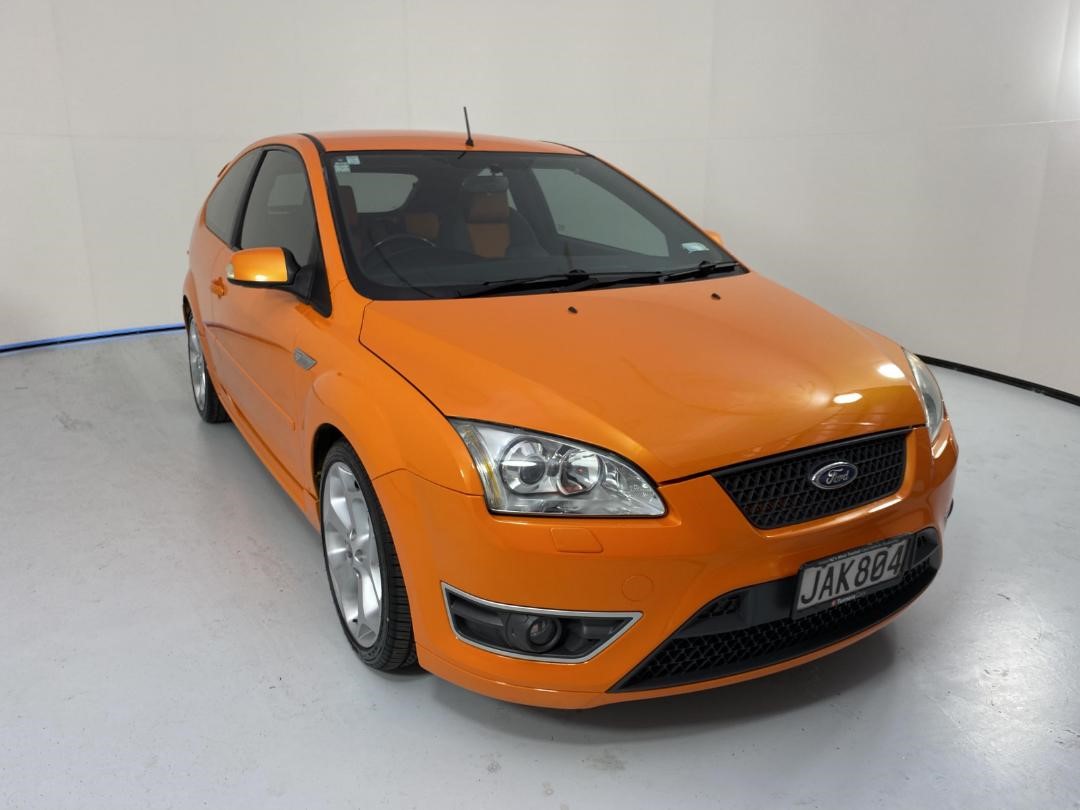 Anyone who follows the prices of old Fords will know the price of Mk1&2, 2 door Escorts has gone crazy in recent years. Mark 1 Mexico or RS cars are off the charts and out of reach for most people and now the humble Mark 2 1600 Sport is quickly heading in that direction with a half decent one fetching $30k plus now. So what's next? Is the mark 2 Ford Focus ST the next Escort Sport. If it is then this example at Turners Nelson is a must buy. Read on...
Both of these sports models were built from a humble but successful family car. So just for fun, let's compare the iconic Ford Escort Sport with the Focus ST.
The Escort is a rallying superstar that won many of the great rallies in the 70s and is still hugely popular today in historic rallying. They are rear wheel drive and the Sport model has a 1600cc crossflow engine that produces 85hp mated to a four speed manual box.
The Focus also has a great rallying pedigree with the mark 2 winning a bunch of WRC events with the brilliant Marcus Gronholm at the wheel. It won Ford's first manufacturers title since the Mk2 Escort and repeated the feat the following year. The ST is front wheel drive with a Volvo designed 225hp 5 cylinder turbocharged engine and a 6 speed manual transmission. It also has bigger wheels, sports interior and a 3 door body shell. Like the Escort Sport, the ST is not the top of the range RS model.
Now, rear wheel drive over front wheel drive will be a deal breaker for some but the Focus really does have the pedigree to become a collectible classic. It's fast, has great motorsport history, is based on a very popular family car and it's a fast Ford.
So the future looks bright for good examples of the sporty Focus and now might be the best time to buy one before 'Fast Ford tax' gets applied. This one is available right now for $14990 drive away. More details here.
Leave a Comment
Please login to comment