A Classic Aussie Wagon
Oct 4, 2022
Loading...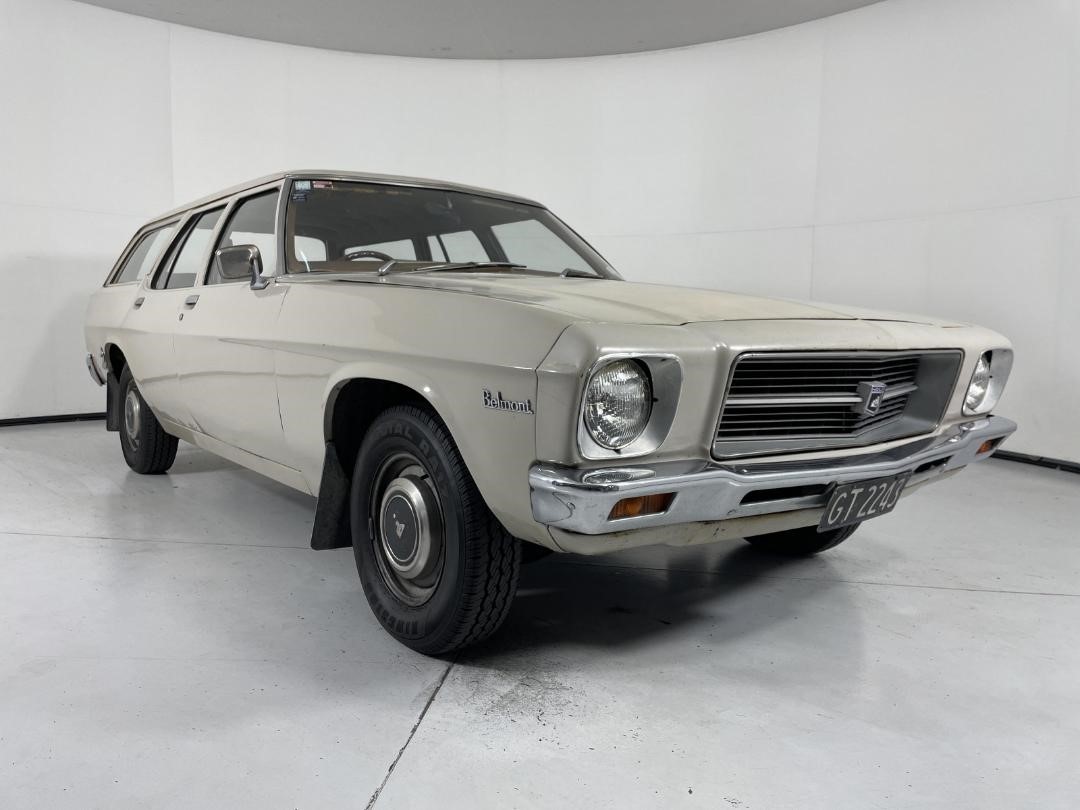 To many it's just a scruffy old Holden like the one uncle Gary used to have. But to others it's a symbol of better times when cars had no air conditioning, rust was a thing and stubbies were acceptable summer attire for blokes. Reliving the glory days doesn't come cheap but if it makes you feel younger... Read on...
1974, the year this Holden hit NZ roads, was the first year Waitangi Day became a public holiday, and the Commonwealth Games were held in Christchurch (and HQ Holdens were the official Games cars). It was also the year Prime Minister Norman Kirk died in office at the tender age of just 51, the voting age was dropped from 20 to 18 years old and pubs served either DB Bitter or Lion Red. And on the day this car was first registered the number one single in NZ was "the streak" by Ray Stevens, that had a No.1 streak that lasted 6 weeks.
But for many the 70s were the decade that started with the mighty HQ Holden and ended with the HZ. They were everywhere – police cars, company cars, taxis, family wagons. Fond memories of those too short stubbies not protecting thighs on hot vinyl seats in summer, kids rolling around in the back along unsealed roads with no seat belts. Those were the days.
If you want to relive those heady days you'll have a hard time finding Stubbies at your local Farmers menswear department. However, cheap, tasteless beer is still cheap and easy to find. But hardest of all is finding the once ubiquitous HQ Holden wagon of that decade. Most have gone the way of the Stubbies and now, unlike the Stubbies, there's a strong market for those few survivors left.
This very original looking HQBelmontwagon is showing its age with plenty of patina and an interior colour palette that may remind you of your nana's 70s bathroom fixtures, a sort of over-ripe avocado. The upholstery looks like it could tell some stories, too, but I'm not sure you'd want to hear them all. It is warranted and registered as well.
Who said nostalgia is cheap? When it comes to the cars we loved in our youth, nostalgia is a luxury. But one that just might be worth it? This Holden is being auctioned online by Turners Christchurch starting on the 7th October with an opening bid of $24,000. More details here.
Leave a Comment
Please login to comment