Der Velvet Hammer
May 6, 2022
Loading...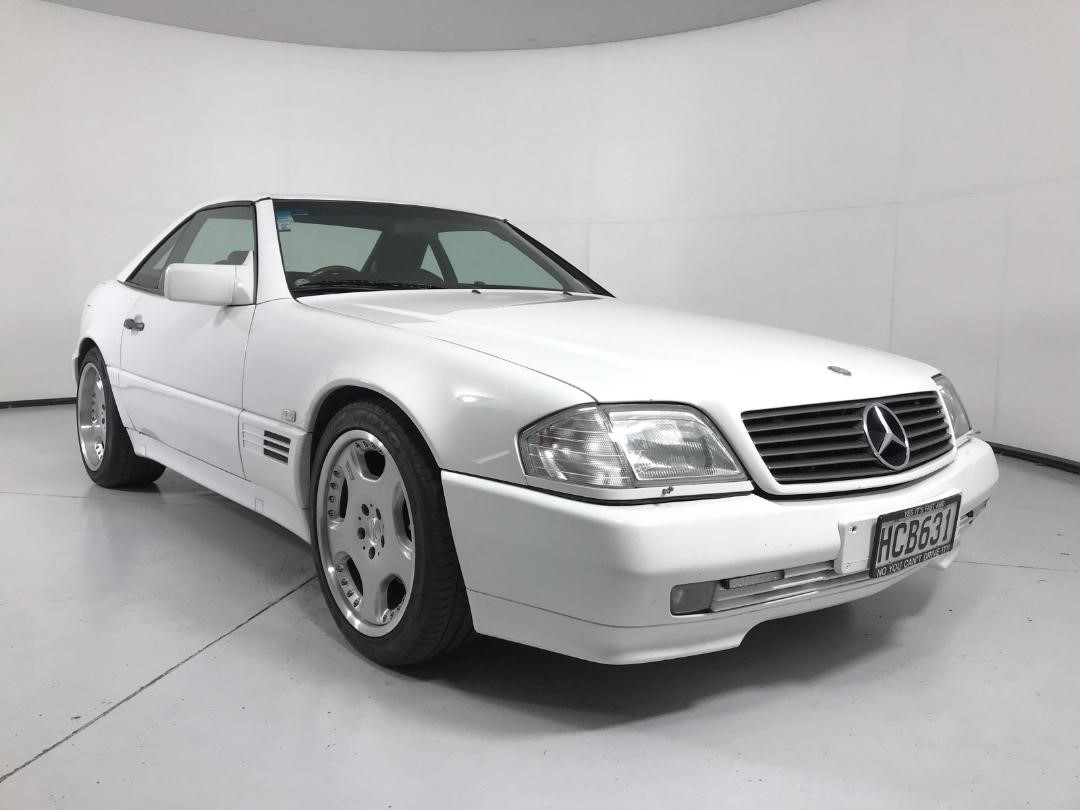 Fluff up your perm, adjust those shoulder pads and break out the INXS cassette because you'll need to get into character when you drive one of the ultimate roadsters from the late 80s/early 90s. The Mercedes R129 500SL is one of the great wind in the hair cruisers with real punch in the performance stakes. Der Velvet Hammer.
The R129 SL came with a variety of excellent engines but the one to get is the 500SL with its 5 litre 322hp V8. Yes there was a V12 but it's rare, heavier and less sporting than the 500. The 500SL oozes class and style while also capable of footing it with some of the period's more focused supercars. You get a fully electric folding soft top and manually removable hardtop for the winter as well as heated seats if top down driving in cool weather is your thing.
This car has travelled just 104,000kms, has been recently serviced and appears to be in good shape for its age. Prices for R129 SL Mercs have been on the rise like most cars of this vintage. But it was starting from a low base so they still represent good value.
Now, the trick to making you and your SL500 look tastefully cool is largely down to you. Dress in stylish, quality, well tailored clothes and you'll look minted even though the car is 30 years old and fairly low cost. However, dress in walk shorts, Mercedes F1 shirt, white Reeboks and ankle socks and you and your Merc will just look like relics of the past.
This car is being auctioned online and is located at Turners Christchurch. More info here.
Leave a Comment
Please login to comment