Loading...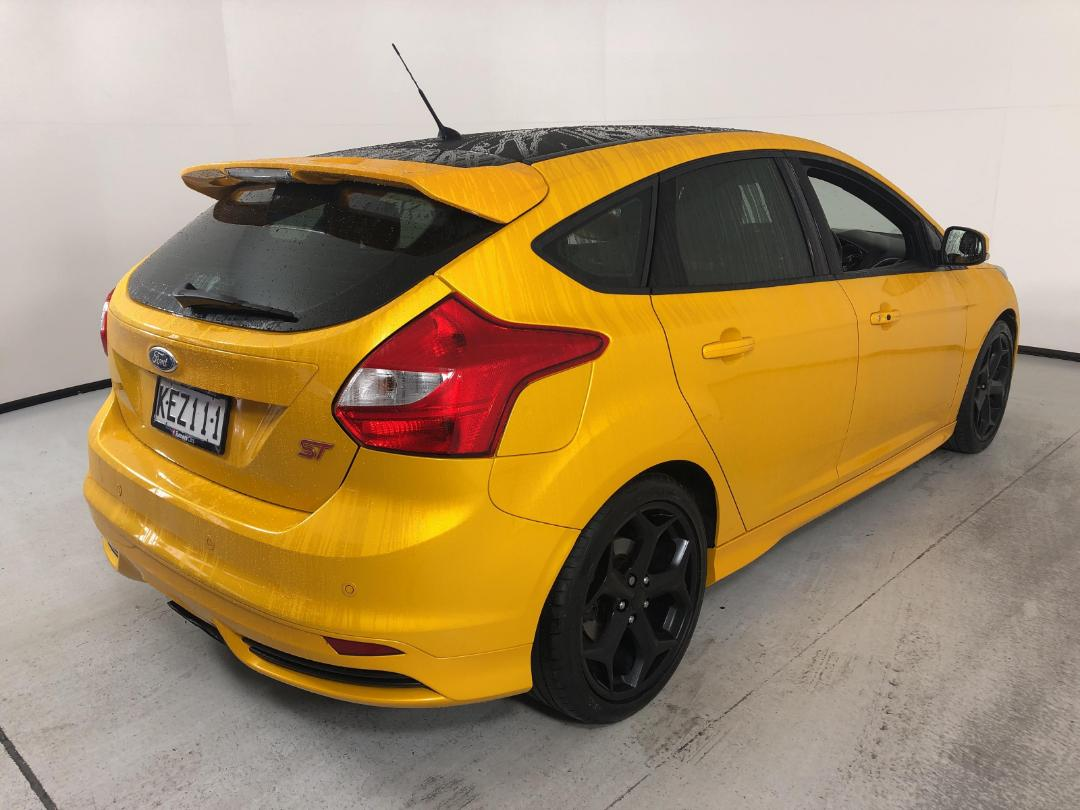 Last week we featured a 10 year old Merc and compared the price to that of a new Ford Focus. This upset at least one commenter (something about fruit) so this week we'll feature a Ford Focus and compare the price to that of a new Mercedes (we even?). Seriously though, if you want to be seen, go fast and have fun while still having 5 doors for the family then this Focus ST is for you. Read on...
The Ford Focus has always been a good car, even in base spec. The chassis always called out for more power and Ford hasn't always delivered on that potential. Sure there were the RS versions but they were very limited and not affordable to the average punter looking for a hot hatch at a decent price. The first Focus ST170 had the brilliant chassis but with an engine that couldn't compete with the best hot hatches from Honda, Renault and VW.
Things steadily improved to the point we are at with this third generation Focus ST. By this point the Focus could stand toe to toe with the competition and in some areas it was a better proposition than most hot hatches. The styling looked the part, you got 5 doors making it family friendly and it wasn't a coiled spring waiting to rip your face off on a commute to work. It is, however, pretty quick. 0-100kph comes up in 6.5 seconds and the 252hp turbocharged engine will power the ST well beyond the legal speed limit. Finally the Focus had the engine and transmission (6 speed manual) to get the best out of its excellent chassis.
Now you're either going to love or hate the yellow with yellow and black Recaro upholstery. Some will adore the vibrancy, others will just see an angry bumble bee.
This 2013 example has travelled 74,000kms and comes with a 5 day money back guarantee. For the record, at just $21,950 it's around a quarter of the price of a new Mercedes AMG A35;-) More details here.
Leave a Comment
Please login to comment