Loading...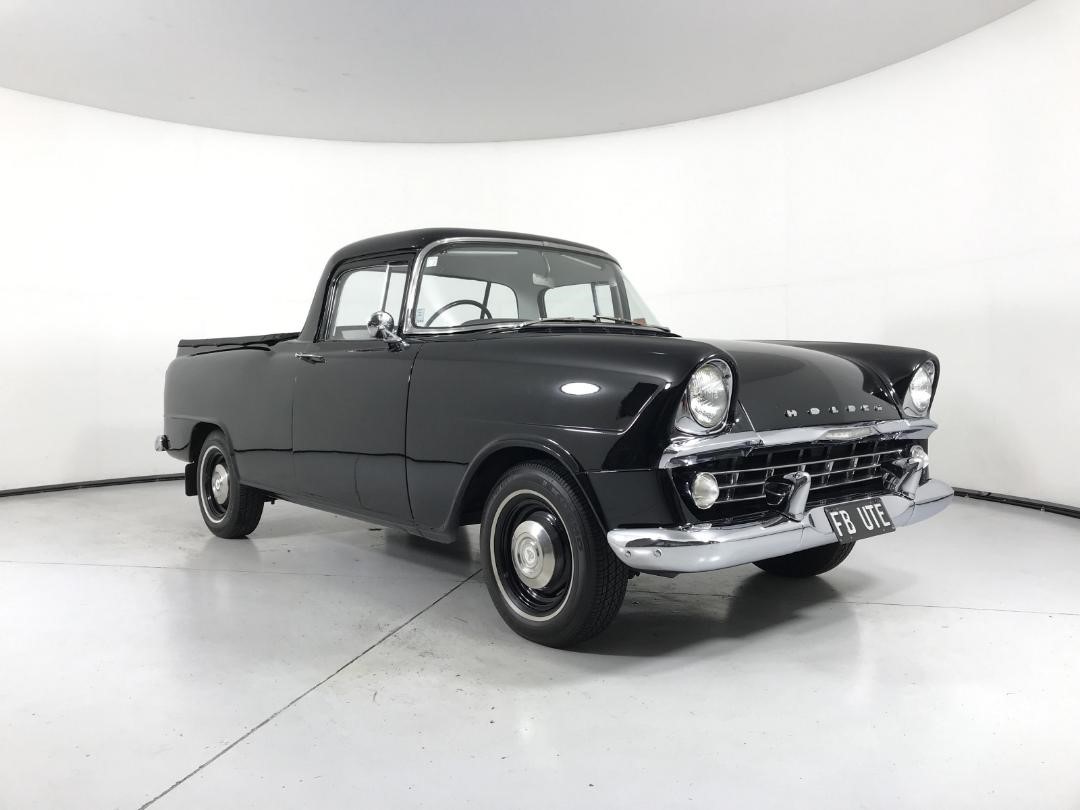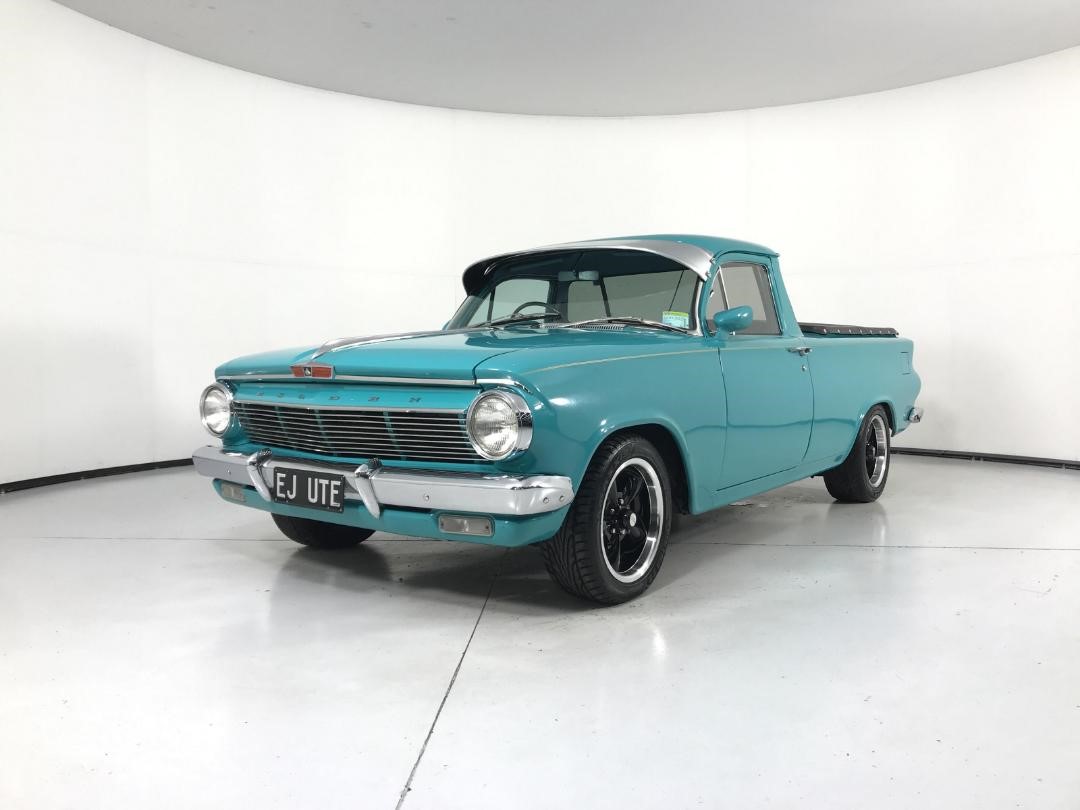 The Turners Collector car auction on 20th November has some bonza Holdens in the line-up. Last week we featured the final Utes produced by the company and this week it's two of the earlier models. These two beautifully restored and tastefully enhanced rippers seem quite affordable compared to last week's offerings and it's fair to say they will be extremely popular. Read on...
The first Holden Ute was the hit the showrooms in 1951 with the FX model and an Aussie legend was born. The two we have here are from the start on the 1960s. And while they look more like father and son there was is only three years between them. In fact the FB (seen here in black) was released in 1960 and the EJ (seen here in Sea foam Green) arrived just two years later.
The FB was firmly planted in the 1950s with a heavy amount of American influence. It had a 138ci straight six and a three-on-the-tree manual transmission. It wasn't fast with 0-100kph coming up in around 21 seconds but it was tough and practical. This 1960, NZ new car has upgraded Torana disc brakes in the front and has been meticulously restored and still wears its Timaru dealer badge on the dash. At $55,000-$65,000 estimate it looks like good buying. I predict a bidding war on this one though.
The EJ was rolled out in 1962 and looked thoroughly modern compared the FB despite still using the same engine. It did have slightly better brakes and a couple of "safety" features and it was a bit quicker the previous FB. This example looks fantastic and is also fitted with disc brakes up front. At an estimated $50,000-$60,000 expect plenty of bidding action.
Both of these cars are Aussie and NZ icons that have not only been preserved but also subtly improved and presented in immaculate condition. When compared them to some of the LHD American import classics in this price range I know which ones I'd be trying to buy (hint: the ones singing Advance Australia Fair while drinking a Schooner of VB, mate).
Both of these beauties and many others are being auctioned at Turner's collector car auction on November 20th. More info here and here.
Leave a Comment
Please login to comment