A Range of Nearly New Rangers
May 31, 2021
Loading...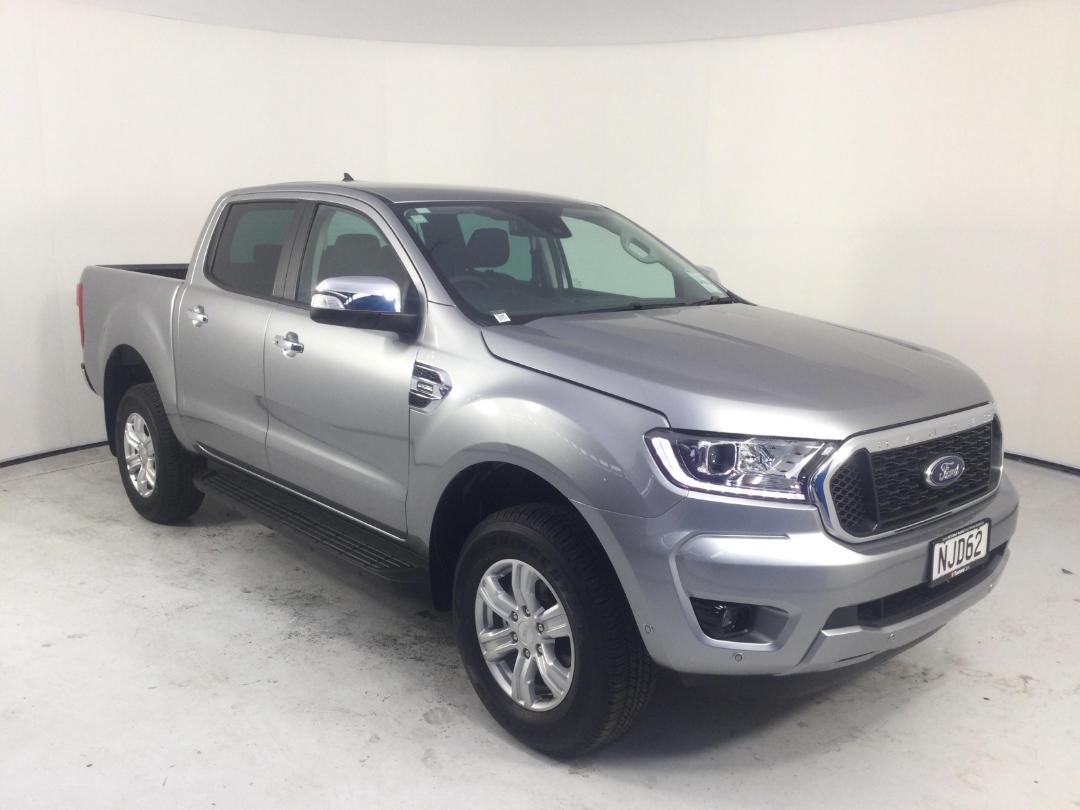 Turners currently have four, effectively new, Ford Rangers for sale with a 5 day right of return, manufacturer's warranty and ready to drive away. Whether it's a 2wd or 4WD XLT with either 2L Bi-turbo engine or bigger 3.2L engine they're all there with less than a couple of hundred kilometres on the clock.
The Ford Ranger is New Zealand's largest selling vehicle and it seems Kiwis' love affair with them is not fading anytime soon (unless you drive a small car, in which case you'll consider them a menace). These examples are all double cabs so there's room for the family, and a dog in the tray. Yep, gone are the days when you needed a name like Wayne or Sharon to drive a ute, these days you're as likely to find them outside a swanky Auckland restaurant as you would outside a Geraldine farm supply store. They have achieved almost universal appeal.
The once humble ute now sports a dizzying array of comfort and tech and these Rangers are no exception. They come standard with keyless Entry, Proximity Key, Electric Power Steering, Sequential Transmission, Trip Computer, Auto Headlights, Bluetooth w/Audio, Child Seat Anchor Points, Dual Climate Control, NZ Navigation, Push Button Start, USB Input, park assist, auto stop, lane assist... it's unclear if there is any actual driving required but I imagine it's minimal.
The older 3.2 Diesel engine has been a favourite and provides plenty of grunt but the new 2.0 Bi-turbo Diesel is even more powerful, has more torque, is more efficient and has a 10 speed auto transmission. That saying "no substitute for cubic inches" isn't ageing well.
So, we've got NZ's most popular car, virtually brand new with factory warranty and ready to drive away with the option to return it within 5 days if it's not right for you. Sounds like a deal to me.
You can find more info on these trucks here. Don't delay as they won't hang around for long.
Leave a Comment
Please login to comment