Loading...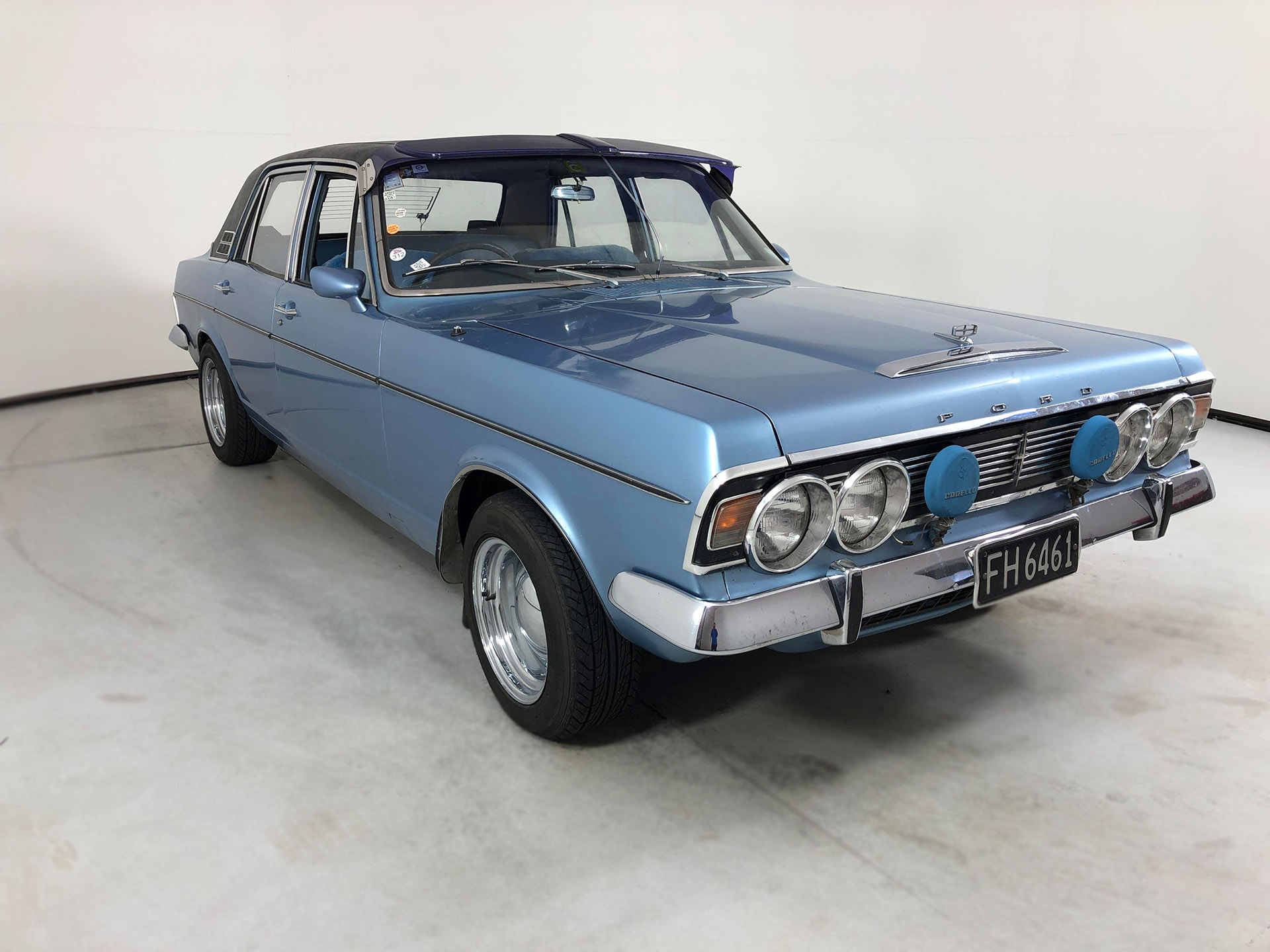 This 1970 Ford Zodiac has been tastefully modified to 1980s bogan spec which essentially consists of fat rims and a windscreen visor. Bring your stubbies and trucker cap and drive away like a boss.
The Mk4 Zodiac was the luxury version of the Zephyr which meant you got a bigger 3L V6 engine, power steering, a bunch of extra gauges and lounge suite-style seats. This one is fitted with a 4-speed manual box with overdrive which could waft the big British Ford to 100mph with relative ease.
Now let's not sugar coat it, the Mk4 Zodiac is no supermodel. Its awkward proportions and slab styling scream 1960s conservative Britain. However, they may have been a middle management car when new but by the 1980s, when they were cheap and plentiful, they became a favourite of NZ and Aussie Bogans looking for an alternative to Holdens, Valiants and Falcons. Many a Saturday arvo was spent staring at the engine bay, locating oil leaks while knocking back cans of Leopard Lager and listening to AC/DC records blasted out the living room window on Dad's new Pye Prolab stereo with your mates.
All those good memories have led the Zodiac to become a classic and this one, with period mods and blue sheepskins, is a thing of manly beauty. It's showing 84,000 miles and has had just 6 owners in its 50 years of existence. It looks very solid whilst showing a bit of honest age, much like the next owner, I'm sure.
So all you Waynes, Bruces and Sharons, dig out your short shorts, singlets and caps and relive your youth, or your parent's youth, and start bidding now. The auction is online and bidding is open. More info here.
Leave a Comment
Please login to comment