The Best Car in Lockdown is the One That Needs Some Tinkering
May 1, 2020
Loading...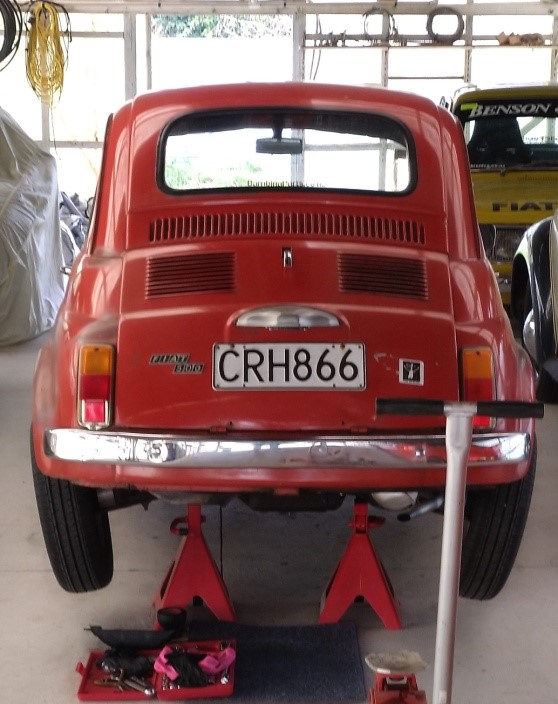 Those 5 weeks of not driving during level 4, and a couple more in level 3 for many, has left many petrol-heads with a hole in their lives. But for many of us the opportunity to mess around with our cars has been a revelation with jobs, big and small, finally getting the attention they deserve.
In last week's blog we looked at readying our cars for the lifting of lockdown restrictions. In particular I mentioned making sure your battery was charged. So it's pleasing to see the AA not inundated with callouts for flat batteries...oh, hang on...
But while the modern daily driver was left in the driveway to develop a thick layer of dust and cobwebs and withering battery life the weekend toys were tucked away in the garage waiting for the lavish attention they deserve. For me it was oil changes, pulling out starter motors, changing steering wheels, fixing errant electrics and, in the case of the above Bambina, fitting a set of enormous spotlights that I'll never use.
Many older cars will have been polished to within an inch of their lives, others will have been fitted with new, often dubious, accessories. But others will have finally had their dodgy brakes fixed, rust removed and much more besides. What did you do?
However, for the weekend drivers out there, lockdown can't end soon enough. Accelerator feet are getting twitchy and everything that can be done to a car without driving it has been completed. Patience is needed and patience will be rewarded, eventually. Just make sure your battery is charged.
Leave a Comment
Please login to comment