The Fender Stratocaster of Cars
Jun 26, 2020
Loading...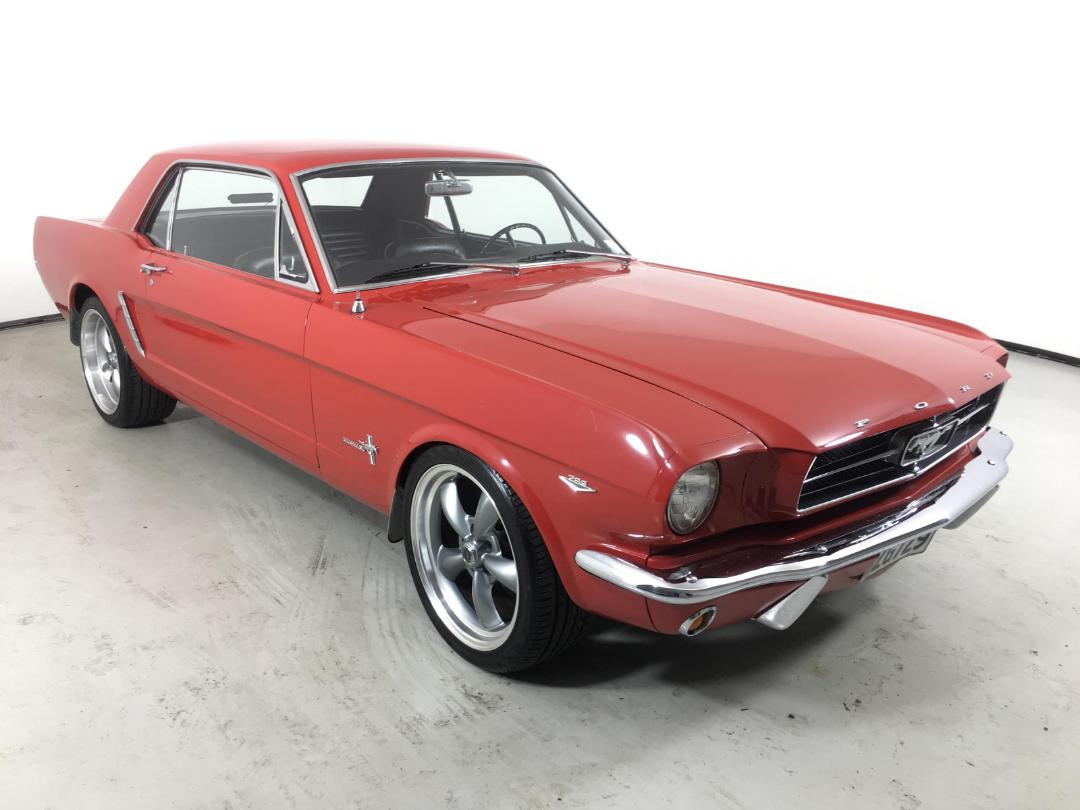 The Ford Mustang was one of the most important cars of its generation, the original Pony car. It hit the showrooms in 1964 and sold 1.5 million units in the first two years. Nothing else came close at the time and they still look amazing today. It's the Fender Strat of cars. Turners Penrose has this '65 notchback for auction and it's a stickshift too.
This '65 notchback is from the Mustang's golden age before the gradual fattening and then middle-age spread set in. It has a 4.9L V8 with 4 speed manual transmission and black interior. It may not be fast by today's standards and the handling and brakes may not stack up that well against a modern sports coupe but its looks alone are untouchable.
But how about value for money? Well the auction estimate is $33000 - $37000, which in today's market seems pretty realistic given it's manual gearbox. And then there's this: a 1965 Mustang is possibly one of the most rock and roll American cars of all time, the Fender Stratocaster of cars if you like. So if you were to buy a 1965 Fender Stratocaster today you'd pay around $20k (if you're lucky), or around ten times the price of a new one. So if a new Mustang costs $60k then this '65 model must be worth in the area of half a million dollars. That's a bit of a stretch, sure, but when you think about it in those terms it looks pretty good value.
The auction is next Tuesday (30th June) at Turners Penrose. You can bid online using Turners Live. Click here for more details.
Leave a Comment
Please login to comment