Which Hybrid?
Feb 21, 2020

So you want to use less of that expensive combustible stuff and be kinder to the planet at the same time? But you don't want the range restriction of a full electric car? A hybrid vehicle could be for you, but which one might depend on your budget. Luckily there's a hybrid option for most budgets but not all hybrids work in the same way so let's take a look at the contenders.
Under $10k
A hybrid on a smaller budget is possible. In fact it can be done for well under $10k. And that doesn't mean you have to settle for an ex-Uber or Taxi with mileage more commonly associated with a mission to Mars (although you could).
Honda Insight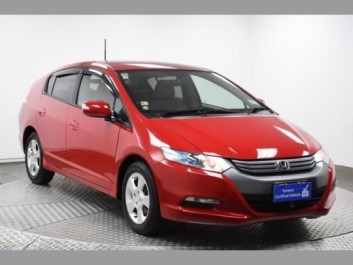 Honda produce a range of Hybrids based on current petrol models such as the Jazz and Civic but the Insight is its dedicated hybrid model. The second generation Insight (the one we're talking about here) came out in 2009 and looks similar to a Toyota Prius with its wind tunnel styling.
The Insight has an electric-assist hybrid arrangement (known as a parallel system). The petrol engine is a 1.3l V-Tec unit from a Jazz with an electric motor helping it along. The petrol engine cuts out at intersections etc and starts up again when you drive away. The battery is charged by scavenging unused energy from the brakes and engine. It's more complex than that but you get the gist.
So what's it like to drive? Well, much like a normal petrol car but the electric motor gives it a bit more poke off the line. It's comfortable, roomy and not ugly. It also has some eco driving aids to help you get the most out of the hybrid technology. There are little trees that light up on the dash - the more trees the less petrol you are consuming. Also the colour of the digital speedo changes depending on the amount of energy being used. It may seem like a bit of a novelty but if you treat it as a challenge you can get quite competitive with it and therefore save more at the pump.
How much? A low mileage, ten year old Insight (like the Turners Certified one pictured) can be bought for less than $9k. The battery will be outside of the manufacturer's warranty so it's a good idea to have a specialist check its condition. Batteries are expensive but they can also be rebuilt or reconditioned at lower prices. Generally, though, batteries seem to be lasting very well.
Fuel consumption? Average fuel consumption should be around 5 – 6 Litres per 100kms depending on how you drive.
$10k - $20k
Nissan Note e-Power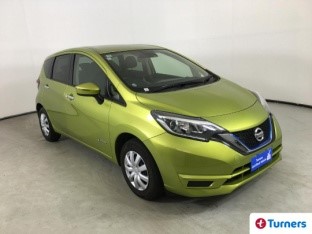 Nissan are perhaps best known for the all-electric Leaf but the Note e-Power is there answer to EV buyers with range anxiety. The Note's hybrid power-train works differently to the Insight's. Where the Insight has an electric motor to assist the petrol unit the Note borrows the electric motor from the leaf but with a smaller battery. It then uses a small petrol engine to solely charge the battery while the electric motor drives the wheels. This is known as a series Hybrid.
So what's it like to drive? The Note e-power drives like a dedicated electric car. It's quiet and if you enjoy drag racing from traffic lights you'll embarrass some pretty tasty performance cars in a 100m dash. It also uses the brakes to harvest power for the battery and you can accelerate and decelerate using the accelerator pedal meaning you use the brake pedal a lot less than you do in a regular petrol car. This takes some getting used to but it's pretty cool. Unlike the fully electric Leaf the silence is regularly broken by the petrol engine kicking in to charge the battery.
How much? A three year old Note with 80,000 – 90,000kms on the clock (like the one pictured) can be bought for under $18k and the battery should still be in excellent shape.
Fuel consumption? Nissan say you can get fuel consumption as low as 2.9L per 100kms. But expect to get in the high 3s with normal use. It's very frugal.
$20k – upwards
Toyota Prius PHV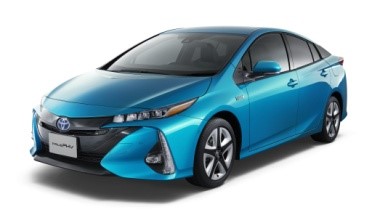 No Hybrid list should be without the Prius in one of its many guises. But this version uses plug-in technology meaning you can charge the battery at home or anywhere that EV charging is available. The Prius PHV is a parallel system like the Insight but is more powerful and efficient. It can also run on electric power only for 40kms (in the case of the latest version). And it's not some weedy little electric motor that will barely keep up with traffic. In electric mode you have 91hp on tap and a top speed of 135kph. With the petrol engine you get a combined power output of 120hp. It's no supercar but it's not bad.
So what's it like to drive? It's quiet, especially in electric mode, and reasonably refined. It may not be a driver's car but as a commuter it's very good. What you lose to the non plug-in version of the Prius is a rear seat (it's only a 4 seater) and reduced luggage space in the boot, both due to the larger battery required. It's also full of gadgets so you won't get bored on your drive to work.
How much? A 2017 Prius PHV with low mileage will knock you back somewhere in the mid/high $30k range. However, the payback is immediate. Read on...
Fuel consumption? This depends on what you use it for. If you live and work in a city the 40km electric range might be enough to get you to and from work without spending a cent on petrol. But the combined Electric/petrol economy of around 3.7L per 100kms is also brilliant. This car doesn't even need the smell of an oily rag.
There are many hybrid options available and prices are becoming more palatable. Maybe it's time to dip your toe in the hybrid water for your next vehicle purchase. Turners always have an excellent range in stock.
Leave a Comment
Please login to comment