Barely Holden On
Feb 21, 2020
Barely Holden On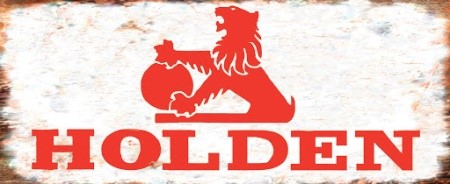 As you will have heard already, Holden, the iconic Aussie car brand, is being discontinued by parent company General Motors at the end of this year. There are many ramifications for NZ consumers and fans alike, from motorsport to cop cars to parts availability. But today is a day to reflect on the Aussie car that had such a big presence in New Zealand.
The band is breaking up so let's look at some of their greatest hits.
The World's Fastest Commodore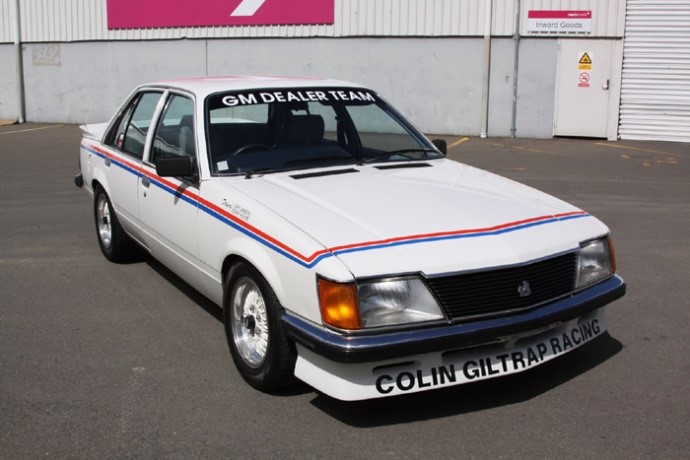 It may seem odd but in 1982 the world's fastest Commodore (an Aussie car remember) was only available in New Zealand.
Back in the early days of the Commodore, when they were being assembled in the Upper Hutt suburb of Trentham, General Motors NZ assembled a crack team of engineers led by the great Peter Brock to build 30 special VH SS Commodores for the NZ market. What they ended up creating was the fastest Commodore on the market anywhere, including Australia.
It was primarily a marketing exercise to raise the profile of the new model so it was priced very competitively at just over $30k. This was a decent chunk of cash in 1982 but what you got was New Zealand's fastest road going car and a dead-set future classic.
Murph's Lap of the Gods VY Commodore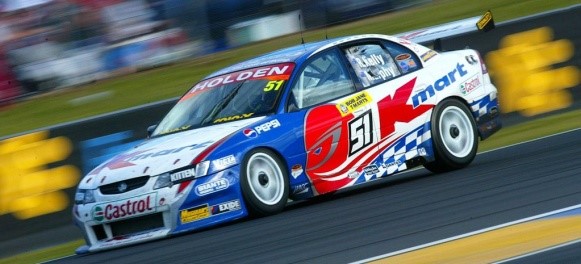 It was one of the all-time greatest laps around Mount Panorama and it was a Kiwi at the wheel of a Holden. That afternoon in 2003 Greg Murphy, running last in the top 10 shootout, smashed the competition and the lap record with a performance that brought him a standing ovation from the crowd and his fellow competitors ensuring him legendary status. The record stood for seven years and he achieved this in a hand-me-down from the Holden Dealer Team. Car 51 was built in 2000 as a VT Commodore with Craig Lowndes driving and was then passed down to Todd Kelly and then on to Murphy in the lower ranked Kmart team in VY form. He went on to dominate the race on Sunday but it's that lap that will forever bring tears to Holden fans' eyes. Watch it here.
The HQ Holden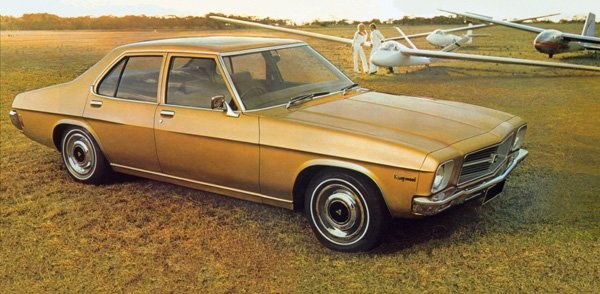 NZ's connection to Holden runs deep and the HQ is as much a Kiwi icon as it is an Aussie one. The HQ was assembled at Holden's Trentham plant in the early 1970s. If your dad was an executive salesman back then he probably drove one of these and if he got a promotion he would've been lording it over his workmates in the Premier version with its auto transmission and vinyl covered roof. The HQ was also popular with the NZ Police force but they got the basic Belmont version with more vinyl inside the cabin than a record store.
By the time General Motors closed its Trentham and Petone plants in 1990 nearly 600,000 Holdens had been assembled here.
The Monaro

The Monaro is one of the most coveted classic Holden nameplates and today the entry price into Monaro ownership is very high. But if you want to get into a Monaro on a budget then the last generation based on the VT/VX/VZ Commodore is your last hope. It's also a car that put Holden engineering on the global map as it was sold as a Vauxhall Monaro in England and as a Pontiac GTO in America. However, 'budget' is a relative term and these modern Monaros have seen their values skyrocket in recent years.
There are many more Holden highlights and I'm sure we are missing some of your favourites. Maybe we'll look at some others in future Good Oil editions.
Leave a Comment
Please login to comment