Your Very Own Mobile Command Station?
Nov 8, 2019
Loading...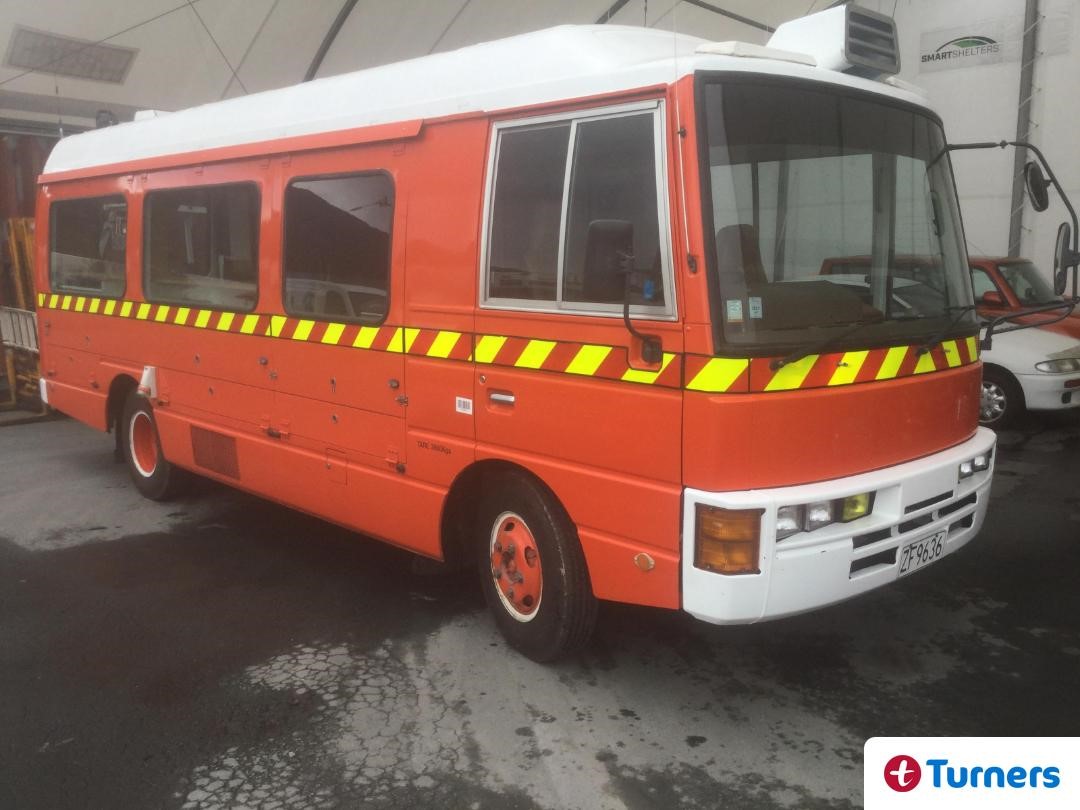 When someone asks you what you drive, wouldn't it be cool to say "a mobile command station"? Well you could if you buy this ex NZ Fire Service command station with a price tag that seems ridiculously small for a vehicle with such a lofty title. Read on...
Really, this 1988 Nissan Civilian Bus is perfectly set up as a command station or you could convert it to a motorhome or mobile food truck or workshop. The possibilities aren't endless but there's plenty of scope to create something pretty cool.
Like all great command stations the right side of the bus has three windows that fold up and the left side has two fold up windows, double push doors and a large roll-out awning. It's wired for power with electrical wof until 2021. There are built in chairs and tables, aux power points, air conditioning, spot lights. And it has travelled just 46,089kms, which is nothing for a bulletproof 3.3l Nissan Diesel.
They say mobile command stations are like buses – another one will be along in a few minutes. This is not true! If it's ticking all the right boxes for you then don't hang about as mobile command stations don't come along like buses, and at just $10,459 it seems like great buying. Don't miss out, act now! More info here.

Leave a Comment
Please login to comment