Loading...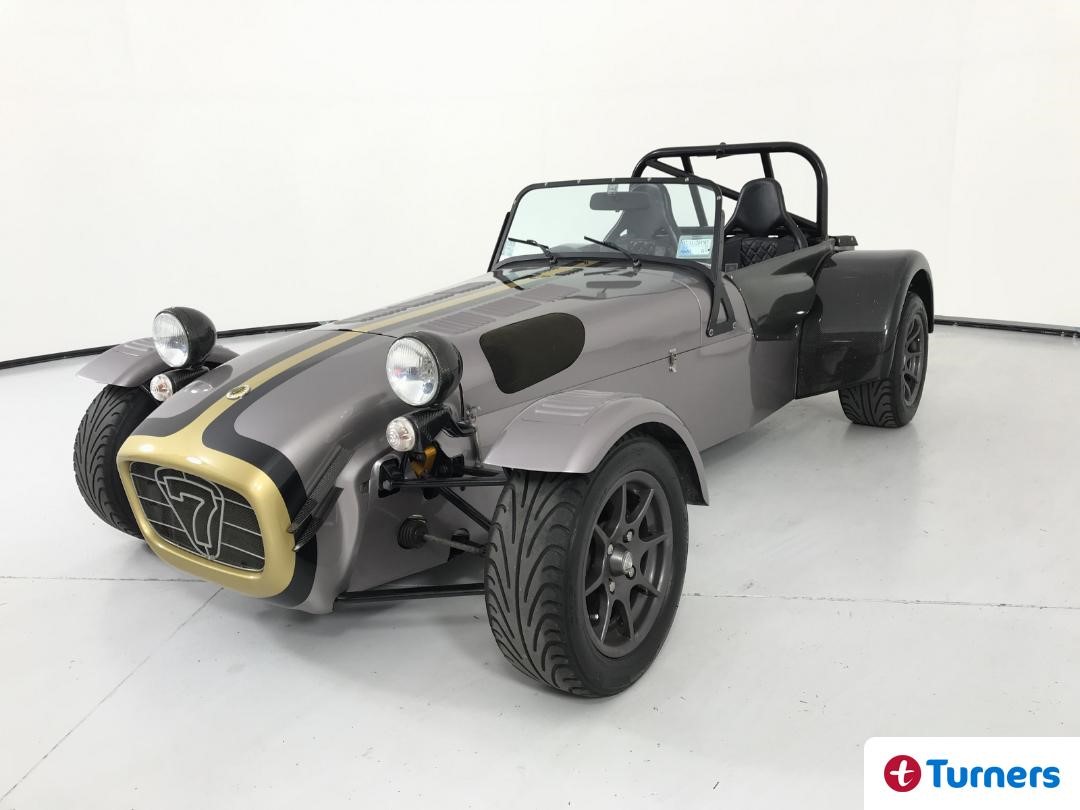 0-100kph in a smidge over 3 seconds! That's about as long as it took you to read that opening sentence. That's also the headline number for this truly remarkable car. This Caterham 7 Superlight CSR260 is being sold as part of Turner's classic auction this Saturday and it's hard to imagine you'll go faster for less money.
In 1960 Lotus introduced the Seven as a kit car to get around Britain's new car tax, which didn't cover unassembled cars. When the tax was eventually dropped Lotus's Colin Chapman announced the Lotus 7 would be discontinued. Caterham Cars had been a loyal Lotus dealer and bought the rights to keep making the iconic 7. Fast forward 46 years and they still are. And you can still buy them as a kit: except for one model – the mighty CSR, exclusively hand built at their Surrey factory.
The Caterham CSR260 is a road legal, track day weapon. It weighs about as much as Kate Moss after she's been left out in the rain and is powered by a Ford Duratec Cosworth 2.3l, normally aspirated four cylinder engine producing 260hp. This engine, combined with Colin Chapman's philosophy of "add lightness", gives the CSR260 a power to weight ratio of 410hp per ton. So it's fast, but it also handles and brakes incredibly well giving it supercar performance without the crazy price tag.
What you DON'T get with the Caterham also makes it a better driver's car. You don't get power steering, power brakes, air conditioning, airbags, electric windows or even wind-up windows. It's all about going fast, so if it isn't essential it doesn't get added. It's a pure driver's car.
This car was built in 2007 and has travelled just 831 miles since - and I'd wager most of those were done on a track. It's registered and warranted and, in keeping with the 'less is more' theme of the Caterham, has an estimate of just $40,000-$45,000.
Perhaps in 2019 you should scratch that Seven year itch year. More details here

Leave a Comment
Please login to comment