Rivian Electric Ute on its way?
May 3, 2019
Loading...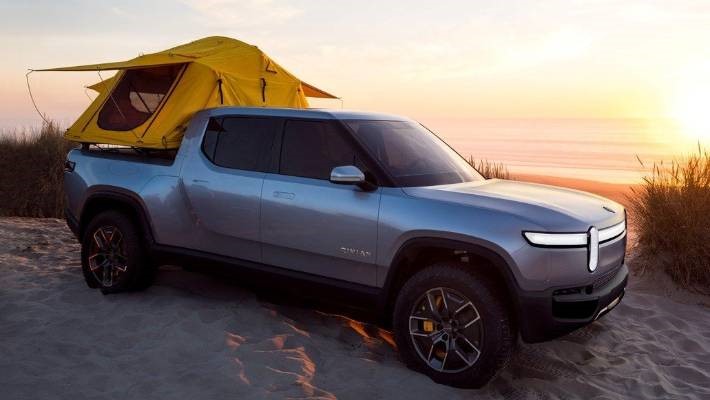 New Zealanders love their utes. The once sole domain of tradies and farmers has become the family car of choice for many and they constantly top our sales charts. But with EVs starting to make more sense with every fossil fuel price rise, will the popular ute be an option in the future? Well, Rivian has you covered - more than covered actually.
You may not have heard of Rivian but a few years ago Tesla was an unknown in an industry dominated by well established automotive giants. Tesla now dominates EV sales in America. Rivian is another young company with big plans and with heavyweights like Amazon and Ford investing heavily don't bet against Rivian becoming a household name very soon.
Where Rivian is different from Tesla is with its focus on pick-ups and SUVs. If any country loves utes more than NZ it's America where the all-conquering F Series trucks have dominated sales since the dawn of time. So it seems like a sensible market to target and that is what Rivian is doing with its R1T dual cab ute. This thing has some serious ability with 560kw of power and 1120nm of torque. It can tow 4500kg, has a range of 640kms, a decent payload capacity, 4wd, and a 0-100kph time of an astonishing 3 seconds!
So when can we buy one? Well the company has announced it will launch in Australia (no date yet) but at this stage, there is no word on when we can get our hands on one. However, you have to think we will be high on the list of countries to get the R1T with our obvious love of all things ute. Fingers crossed.

Leave a Comment
Please login to comment